Multiple Cures Reported
Posted by Rebekah (Spotsylvania, VA ) on 03/28/2021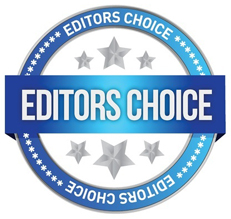 I have horses and dogs.

I had a dog, she passed from old age. But at age 12 she started to have troubles getting up in the morning after a long sleep and also had problems climbing a flight of stairs. I started her on 1 tablespoon of DE and within 2 days saw a dramatic improvement, on the third day it was as if she never had a problem and got up as her usual self and climb those stairs without a problem for the next 1.5 yrs until she started to decline as old age was getting to her. The DE helped her live her old age life to its fullest without mobility issues.

I have a horse that has been on DE for 5 years now. He use to get bad Abscess on 1 hoof. After just 6 months on DE he had no more issues. I transitioned him from an expensive all natural joint health supplements to DE over a period of 1 year. No experience of joint issues at all or Abscess.

I have another horse who doesn't digest dry foods at all. Meaning Hay, or any type of pellets (dry), or sry feed. I put her on 2 cup of DE and within 3 weeks she didn't only gain weight but was getting over weight. Had to slow down on her morning feed significantly, about half the amount. She maintained her nice shape all through winter. Once she was on Pasture, I lower the DE dosage to 1 cup during the Spring through end of Fall for benefits purposes. Saved me several hundred dollars a month on feed including lots of Alfalfa.

Just a basic idea of how much I fed her before starting her on DE to even help a little with weight. 2 full huge scoops of Alfalfa cubes daily including her, Alfalfa pellets, Oats, garlic powder, coconut powder and flaxseed. I use to spend at least 300 a month if not more just on her feed. Now, it's down to $100 every 2 months. Instead of Alfalfa pellets, I give her Timothy pellets. And I only give Alfalfa cubes as treats now.
---