88 User Reviews  
Posted by North Cascadian (Portland, Oregon) on 01/13/2017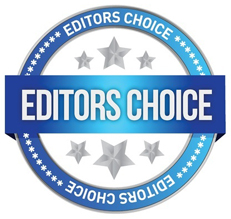 I have been doing oil pulling since 2009, eight years. I began with Sesame Oil, but now use Organic Coconut oil. All of the drama of oil pulling happens at the beginning, when I started my sinuses had been clogged for most of my life, basically unable to breath through my nose. When I started op I coughed up so much phlegm! I basically stopped going to the dentist once I started op, my overall health and resilience is quite high. I feel it when I have to skip op for any reason. My technique is once in the morning, before my partner gets up for 15 to 30 minutes. After spitting it out in the toilet I take a glass of warm/hot water with about a teaspoon of salt and a teaspoon of baking soda mix and then alternate between swishing and gargling until I have gone through the glass, this part often takes 5 minutes.
This one health approach can help so many people! Please try it.
Replied by Michael
New Zealand
01/13/2017

---
Posted by Tracy (South Africa) on 09/19/2016


Oh, my word. I'm so glad I found oil pulling. I stopped smoking about 6 months ago and I think when you stop giving your body those chemicals, your body can finally try to rid itself from all the toxins, well my teeth started going yellow all of a sudden!
So, I searched for a remedy and found oil pulling. I decided to use coconut oil because of the added benefit of the antibacterial and anti fungal properties. I've been oil pulling with coconut oil for three months now and not only have my teeth started to whiten again, but I have noticed a decrease in eczema symptoms (which is probably also related to the smoking).
What I do is add a few drops of clove oil and lavender to help fight off any bad stuff (including germs that cause colds) and then before I use pop it into my mouth, I rub it on my face. My skin is looking amazing too!!
---
Posted by Barb (Indiana) on 08/21/2015


I started oil pulling about 3 weeks ago. I can't believe the result already. I'm using organic coconut oil. What are thoughts about OP at night instead of in the morning? Any commentary would be appreciated. Thanks.
---
Posted by Amy J (Oregon, US) on 01/26/2015


I have no negatives when it comes to oil pulling.
I have been doing it with coconut oil for nearly one month, and while I do not have any miraculous things going on, there are a few major differences I noticed after a couple weeks of doing it, and if I miss a day, I notice things start to regress in some areas.
Being that I am a singer, the biggest change I have noticed, though I didn't realise until a few days ago it was related, was the regaining the lowest parts of my low register. I lost it some time ago due to allergies, occasionally I'd get glimpses of it, but it never quite came back for good.
Over the last few weeks, I noticed my voice deepening a lot. Now, I have a huge vocal range spanning close to 4 octaves, but I lost a good octave due to the allergies, maybe more than that. I still haven't regained the highest parts of my upper register, but we'll see if over time, oil pulling helps that as well.
It has certainly helped with gum inflammation, I had some inflamed areas, and they are now normal and my gums don't look red anymore either, but healthy and pink. :)
I got frequent sinus infections, and while I may get some sinus pressure every now and then, for the most part, my sinuses are pretty cleared up and I don't get massive sinus headaches anymore.
For me, those 3 things are enough to keep oil pulling, even if I never see any new benefits down the road.
God Bless ~Amy
Replied by Karenb
Anchorage, Alaska
08/05/2015

Replied by Donna
Scotland
02/11/2017

---
Posted by K Hagan (New Jersey, US) on 12/01/2014 1 posts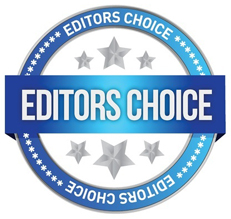 I read about oil pulling about six years ago. At that time, I oil pulled with sesame oil for a few weeks but stopped because I read somewhere that it messes up your tooth enamel. I had a post nasal drip. It cleared my nasal passage and I coughed up mucus. About four months ago, I started experiencing joint pain in my hips. I considered going to the doctors but decided to explore earth clinic once again. I have been oil pulling for the past two months with organic coconut oil. My nasal passage is clear, I coughed up mucus, (my mucus went from green to clear in color), fresher breath, whiter teeth, gums are not as sensitive, joint pain in my hips is 90% better and I less back pain too. I plan to continue oil pulling and try different oils. I am so thankful for this website. It has saved me and my children money and time spent at the doctors office.
Replied by John
Averill Park, Ny
01/26/2018

---
Posted by Gail (US) on 10/02/2014


Better But With Side Effects

I started oil pulling with coconut oil 5 days ago . After my first pulling, I was nauseated, but my teeth were whiter and less sensitive . The next morning I awoke with a dull headache that lasted for 3 days , and I was nauseated again after my second op with co . The 3rd day I broke out with blisters around my mouth and I felt very hot but not like a hot flash kind of hot also the third night after I did the op I was getting ready for bed and I started feeling very stressed and depressed . The next morning when I woke up I felt okay . I then read on this site that it could of been because I was detoxing copper from my brain which made me feel relieved . Also on the 3rd day my jaws started hurting and on the 5th day I notice my tongue has turned white not coated white but actually my tongue is white . My jaws still hurt . Will continue although I think I will try sunflower and olive oil I will still use co too . Like this site so very informative . It's nice to hear from people who have some of the problems I do .
Replied by Bee
New York, NY, US
10/02/2014

Replied by Gail
Defuniak Springs, FL, US
10/02/2014

---
Posted by Nora (Kentucky, Usa) on 08/10/2014


I tried organic virgin coconut oil for oil pulling which I had never heard about until now and I love it! It actually solved my oral issues when not even commercial mouth wash would, including my toothpaste! Unbelievable, if I hadn't tried it I would not have believed it, but I told myself, (what can I lose, so , I tried it and after about a month to a month and a half, great results, my mouth has totally healed! ) . I even read the website "wellness mama" and the other health benefits of extra virgin organic coconut oil and wow, even changed my toothpaste from flouride to the same mixture on this lady's website to try it out and it works! I am also looking into anti-inflammatory foods and detox foods to aid in better over-all health and flush out the toxins for myself and my family. I've always tried to watch what I eat and eat healthy, but there's always room for improvement. I do what I can, though, given a very tough economy still right now, so this coconut oil pulling is really helping and I think I'll stick with it.
---
Posted by Joojoo (Tampa, Fl) on 07/16/2014


I have used coconut oil for oil pulling the last 2 days. Part of my gum is inflamed today, like red, puffy, and it feels kind of raw when I touch them with my tongue. I looked everywhere on the internet, and haven't seen anyone with the same experience. Is this normal? Are there ways to heal the gum or should I just keep pulling? I do have lots of fillings and 2 root canals. Thank you!
Replied by Rama
India
11/19/2014

Better But With Side Effects

Replied by Timh
KY
11/20/2014

Replied by Marilyn
Usa
04/05/2015

---
Posted by Julie (Clarksburg, Md) on 04/21/2014


I have been oil pulling for approximately one month and my teeth feel wonderful and the cleanest they ever felt. My skin is so clear and my brown spots on my hand and arm are fading. I no longer get headaches. My nasal passages are always clean - no allergy headaches this spring! The arthritis in my knees are so much better. I am also sleeping better. I will continue to do this. Its the best thing ever!!!!!! LOVE IT!
Replied by Janine
Perth, Western Australia
01/23/2015

Replied by Rsw
Uniontown, Oh
01/23/2015

Replied by Mary
Inverclyde Scotland
07/14/2016

---
Posted by Layla14 (San Jose, Ca) on 03/11/2014


Better But With Side Effects

I am 28 yrs. old, female at around 148 lbs., 5'5". I am pretty healthy overall, with minor skin concerns. I made a choice to start trying different types of Ayurvedic therapy and to start using more organic body products without all the chemical/parabens. I firmly believe that I can be healthier (along with a clean diet & exercise of course) without relying on medicine/chemical crap, so that is the reason why I have taken it upon myself to do research on Ayurveda & holistic health :)
Currently suffer from certain things: occasional dandruff, some scalp psoriasis, oily skin, keratosis pilaris (upper arm), fatigue, unhealthy weight (in my opinion, I want to be at 130 lbs.), occasional mood and mild depression. Also my knee joints will start hurting if I put too much stress on them (i.e running more than 5 miles). I also feel that I drink too much alcohol/usually social binge drinking weekends and sometimes weekdays. I know, it's bad!
I started oil pulling 3 days ago with coconut oil for 10 mins. first thing in the morning. The side effects of detoxing did not start until this morning (third day), I woke up feeling hot (flu-like symptoms), groggy, and just moody. Throughout the day I have been feeling somewhat nauseated as well. I've noticed that after my first OP, I've had really deep sleep accompanied with vivid dreams!
Positives haven't been significant, since it's still too early to tell...but just like with other people... I have seen that my skin looks somewhat smoother, teeth are whiter, my vision seems a lot clearer too (colors are more vibrant), good quality sleep, and I have also been leaning on to craving healthier foods. My cravings for salt & sugar seem to be decreasing as well.
I am going to continue with OP and I'll check back in within a few weeks! Hopefully will see more benefits :)
Replied by Carol
Braintree, Ma
03/24/2014

Replied by Liz
Boston, Massachusetts
03/25/2014

Replied by Barbyb
Connecticut
07/15/2015

---
Posted by Jdwarner (Des Moines, Iowa) on 03/08/2014

Hi, I did my research on this oil pulling and decided to start doing this myself. I am on day one. I chose organic coconut oil. I decided first thing in the morning and in the shower was the best time for me to do this. I have a few questions. I find it hard number one to do it the entire 20 min as most say, is it still effective if I do it less amount of time? And second, I know I swallowed a very small amount because I found it difficult not to with all the swishing and and saliva that was worked up. Is this bad?
Replied by Pc
Uk
03/09/2014

Replied by Andrea C
Wales
04/24/2014

---
Posted by Lydia (Dallas,texas) on 12/10/2013


Hi All. I started oil pulling 2 weeks ago, with coconut oil. when I began the end result when I spit out was very foamy and white. NOw when I spit out , it's not foamy or white, it's just like spitting out oil and saliva... Is this goood or bad? or normal? My teeth still feel very clean afterwards, and I've had the best poops EVER, since I started oil pulling. Anyway just wondering about why there is no more white foamy stuff. thanks.
Replied by Terri
Los Angeles
12/11/2013

Replied by Starrynight3
Denver, Colorado
02/24/2014

---
Posted by Tony (Singapore) on 12/01/2013

I have been doing oil pulling for some weeks with coconut oil. recently when I spat out the oil, some spilled on toilet seat and after some time, I notced some ants on the seat. any explanation ? thank you. regards
Replied by Doshee
San Francisco, Ca
01/02/2014

Replied by Ana
Homestead, Fl
01/17/2014

---
Posted by Jenny (Brisbane, Australia) on 11/30/2013


Hi everyone, have been meaning to try oil pulling and finally started today. I have periodontal disease and broke a tooth recently about which I am terrified of going to the dentist - profit driven like medical - so I decided to try some self help. I am using coconut oil which I already use for cooking, face moisturiser etc. and I found it easy to do but accidentally spat it out in the shower about 10 minutes in. Even with this short time, I have noticed a difference in my mouth! Teeth feel cleaner, smoother, and my mouth is fresher. I heard its also good for chronic sinusitis which I have so we will see.
After doing the oil pulling, I brushed my teeth with borax and baking soda, and then rinsed with sea salt in water.
I plan to do it each day and get up to the required 20 minutes. What do I have to lose - this is a natural product.
Will post again in a couple of weeks to report on results.
Jenny
Replied by Debbie
Ny, Usa
12/30/2014

---
Posted by Malismjau (United Kingdom) on 10/26/2013


Better But With Side Effects

Hello! I'm 24 years old female. I started coconut oil pulling about 4 days ago. At the beginning only 10 min in the morning whilst taking shower and didn't notice any particular changes. Last two days I have been doing it 20 min in the morning before breakfast and 20 min before bedtime. I had root canal done on two of my molar teeth 4 years ago. To start with I had infections and I couldn't get rid of them but than it just stopped and I was getting jaw pains every now and than.... yesterday my gums swell around the two teeth, my jaw pains are constant, I had sore throat. This morning I woke up with less swelling. Still feeling horrible. Also noticed that I stink of sweat and it was so intense I had to run to shower straight away. I feel so unwell. I smoke about 6 cigarettes a day. Today I could barely handle one. Feel like I have no carvings at all. Smoke makes me cringe. I am convinced that all toxins and bacteria is leaving my body and I feel very unwell. But happy at the same time and wont stop. I cannot believe I haven't fond this cure before.
Replied by Earthy
Burbank, Ca
01/08/2014

---