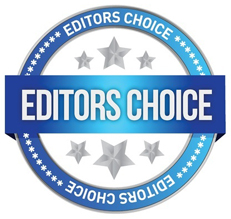 Twinsauntymom (Ca, U.s.a.) on 11/06/2013


Novel treatment for Peyronies Disease:

Hi, My husband had been struggling with quite severe curvature and indentation of his penis for over a year. We researched all over the internet looking for treatment, relief and hope. All we found at that time were expensive oral treatments, surgery (ouch) or traction devices.

Then we discovered the benefits of using castor oil, topically (that is, rubbing it on the skin) to dissolve scar tissue and ease the pain of arthritic joints - mine. We wondered if castor oil would also work on plaque - which is also described as scar tissue.

My husband had two rather large areas of plaque in the penile shaft which were causing him pain and distress. Knowing that castor oil can do little harm topically, my husband decided to try it. So, for several weeks, before sleep, he massaged castor oil into the areas where he could feel the plaque. He also would apply a cotton bandage to keep heat and pressure on the area overnight.

Within a couple of weeks he started to notice improvement. The indentation lessened. The curvature reduced and he could physically feel the size of the two areas of plaque reducing.

He has continued to use the castor oil 3 or 4 times a week. The scar tissue that he could feel is almost gone, his penis is now almost straight and not indented. The pain is almost completely gone. He is carrying on using the castor oil and we are seeing continued improvement, week by week.

Before you spend a lot of money on proprietary compounds or consider something as drastic as surgery, which may result in having to use a prosthesis to obtain an erection, I would suggest that you invest $5 or so in a bottle of castor oil and try it.

Do some research into the healing properties of castor oil to see why it is so effective. Give it a few weeks and see if it helps you too.

This is not an overnight cure. It will take time, but I would suggest it is well worth trying.

A couple of helpful hints. Cover yourself with a towel or an old pair of pyjamas for sleeping. The oil may well stain your bedclothes.

Make sure that you can get into the bathroom to wash when your hands are oily - finding yourself with oily hands and being unable to open either the bedroom or bathroom doors is a little embarrassing.
---
---
---
---
---
---
---
---
---
---
---
---
---
---
---
Replied By John (Madison) on 03/22/2016


Even if castor oil could dissolve scar tissue, I thought it would be impossible for it to penetrate the skin and reach the PD plaque.
Replied By Johnny (UK) on 06/03/2022


Did you start your DMSO and Castor Oil treatment after the plaque in your penis had hardened... or before, when the damaged area would have probably been softer and fibrous. If I remember correctly, it can take about 6 months to 1 year for the plaque to harden. If you applied your DMSO and Castor Oil before the plaque hardened, it would be difficult to determine how effective your chemical treatment would be.
---
---
---
---
---
---
---
---
---
---
---
---
---
---
---
---
---
---
---
---
---
---
---
---
---
---
---
---
---