Mon, 24 Apr 17 09:41:49 -0700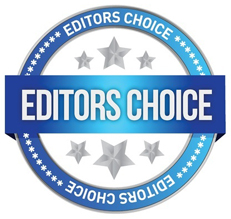 Posted by Reni (Oceanside, Ca) on 04/24/2017

My 8 year old 45lb. mutt dog was on prednisone for an auto immune emergency situation...which led to many secondary infections. One of which I THINK was pyometra. Although my dog was spayed when we adopted her...they may have been a portion of her uterus left in tact.
She has had many of the symptoms of an OPEN PYOMETRA case:
- mucus (yellowish/green) discharge from the vulva
- majorly lethargic
- drinking tons of water
- not eating (lost 11 pounds)
- pale pink gums
- weakening of the back legs
- laying flat (stretched out, belly on floor) on cool surfaces
- constantly licking her vulva

Long story short...I hated the fact that my dog was on the chemical drug prednisone, and I wasn't about to put her through more vet visits, tests and drugs. So I found many posts about the positive effects of manuka honey, tumeric and vitamin c. I figured...I had nothing to loose, my dog was already skin and bones, and I was feeding her bone broth by a syringe. She was so sick that she didn't wag her tail or lift her head from her doggy bed. So I headed right out to my local organic store and gave her the first tincture/mixture the moment I got home. Since she wasn't eating I just had to take the mixture on my finger and smear it on her tongue so she would swallow it. She had it twice before we went to bed...and in the morning she was wagging her tail and lifting her head. By the next evening She allowed me to help her get up....and she wanted to go outside. Slowly after about a week of this treatment she gained her appetite back ( a little) and started eating more regularly, started being more active, and her energy level increased day by day.

Let me also tell you that during the 2 weeks on this treatment the mucus/discharge got a lot heavier, thicker and greener (gross right?). I just kept wiping her vulva and cleaning it up with a warm rag...and then immediately tossing the rags into a bin to be washed in hot water and bleach. But about half way through the treatment the mucus started to thin out, turn back to yellow-white in color and became less frequent.

3 weeks later she is pretty much herself again. Still a little weak in the back legs, and still, sometimes, in that flat position on the cool tile floor.BUT her energy level is WAY up, she is eating normal again, gums are back to bubble gum pink, not drinking as much water, etc.....and no more mucus! I'm still giving her the tincture/mixture 3x a day....with just tumeric + vit. c added to the honey in the first treatment of the day. I will probably continue to give her this until the strength is back in her back legs and she stops laying flat on the floor (cause she didn't ever do that before she was sick)

Here's my tincture/mixture - THREE TIMES per day
-1/4 tsp. manuka honey (100% pure MGO 400)
-half of a 1/8 tsp. tumeric (reg. powdered in the spice isle)
-half of a 1/8 tsp. vitamin c (with calcium ascorbate)

NOTE:
- read about the benefits of manuka honey.
- read about tumeric for dogs (http://www.dogsnaturallymagazine.com/turmeric-dogs/) scroll to bottom
- read about vitamin c for dogs (http://www.yoursadorably.com/vitamin-c-for-dogs-and-dosage/) read toward bottom about dosage

I always tend to be more cautious when starting a new remedy...and if I see that it's fine and working for my dog...than I increase gradually.

I hope you find this helpful...as much as I found the previous posts about this remedy helpful. I feel so lucky to know about EARTH CLINIC...this site has helped my entire family with treatment (successful treatments) for different ailments.

And let me also say...that if your gut tells you to take your dog to see the vet...PLEASE follow your instincts. I just choose to avoid the stress on my dog...and try a natural approach first. GOOD LUCK!