Red Clover Tea
Posted by Noelle (Minneapolis, Minnesota, Usa) on 08/26/2009


Tooth Abcess
Try Red Clover tea. One teaspoon of Red Clover in a strainer or infuser, pour boiling water over it in a cup to cover, steep at least 7 minutes. One cup twice a day; after the pain dies down take one cup once a day. This one is very effective. I held off the pain of an abcessed tooth for 5 months with just Red Clover. When it was finally pulled the tooth turned out to be the biggest honkin' double abcess I'd ever seen and the surgeon was pretty impressed, too. I would have kept the tooth and mounted it, but it's illegal to give that to the patient in the state of Minnesota. When I had the tooth pulled, I used no antibiotics, just 12 garlic capsules and 3 dropperfuls of Olive Leaf per day. Look ma, no infection!
---
Ribwort Plantain
Posted by Natrum (Flemington, New Jersey /usa) on 06/11/2012


I had a gum infection and used plantain, just chewed up a bit to get the juices out, then held the plant wad (1-2 leaves) between the cheek and gum overnight. Used it for a few nights. It drew out the infection, and was quite a relief for me. The plantain is a common "weed" you can likely find in your yard. Best to wash it off a bit first, and not source it from too close to a road.
Replied by F
(California)
08/24/2016

---
Salt Water
Posted by Laura (California, Los Angeles, USA) on 04/21/2022


Tooth Abscess
SALT WASH + coconut oil helps! Very very salty warm water oral rinses, 3 times per day. (morning + noon + and night) - and count to 100 while swishing the SALTY warm water in your mouth. The best pain reliever I have found is regular aspirin.
---
Salt Water
Posted by Bob (U.S.A.) on 06/10/2021


Try this for any tooth or gum pain. Just use 1-2 tbs. of salt, pink or sea salt, dissolve in a glass of water then gargle / swish around in the mouth as along as possible & as needed. It kills the bacteria so the pain and swelling starts going away the first day & 3-4- days healed.
---
Salt Water
Posted by Brett (Al.) on 03/12/2018


Dental infection, I had a severe infection under a tooth that had a deep filling that killed the nerve in tooth, this tooth infection under it pushed the tooth up so high I couldnt shut my mouth, had my jaw bone throbbing with every heartbeat,
I used sea salt in water swished around in mouth for 10 to 20 minutes several times a day, took the infection down enough I had the tooth extracted w/o antibodies.
Worth trying.
---
Salt Water
Posted by Elias I. (Vancouver, Bc) on 06/13/2016


For a tooth abscess, swoosh salt water around first. The abscess will subside very quickly. Then mess around with your oils and your herbs. Salt should come first. It works, I can tell you from personal experience. And very quickly.
God bless.
---
Salt Water
Posted by British (Long Island, Ny) on 06/08/2012


I'm not sure if this will work for a cyst but it works for a tooth abcess. Rinse your mouth with very salty warm water. With each mouthful, swosh it around for as long as you can stand it. Spit and repeat. I've had a broken tooth with a big hole in it for 3 yrs and will get it taken care of eventually but for now, anytime I get pain and it swells up I rinse with salt water. The salt seems to draw out whatever is in there which will ease the pressure and the pain.
---
Salt Water
Posted by Lisa (Ft Washington, MD) on 01/31/2007


For my tooth abscess, I swished with sea salt and warm water which drew out the infection. Then I used an ice pack this helped with the swelling and kept the infection from spreading. Ice pack 5 min. on 5 min. off. This keeps the infection from spreading into your jaw and cheek further. My dentist said I did the right thing until I could see him. My tooth looked perfectly fine, nice and white and the x-ray showed nothing wrong, but obviously there was an infection. I am taking a prescription by Green Stone antibiotic for a bacterial infection due to tooth abscess and the swelling is down. I am still using the ice pack, also
---
Sesame Oil, Clove Oil, Charcoal
Posted by Tamara (Upland, CA) on 01/25/2009


I had an infection in my gums and it caused extreme pain and i couldn't sleep. I made a paste of sesame oil, clove oil, and activated charcoal. I placed the paste in a small piece of cheesecloth and placed it in my mouth next to the infected gum. I slept with it overnight. The next morning, the infection was gone!!! So Amazing. No more waiting to get into the dentist for an appointment or prescription meds. Activated Charcoal also works great if you are planning on drinking alcohol. I take one capsule for every drink consumed and have no hangover in the morning. Amazing stuff!!
---
Silica 30c Homeopathic
Posted by Jo Black (Australia) on 04/04/2021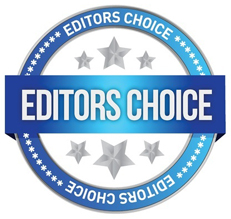 I have had nerve pain in my tooth radiating upwards into my cheek for a few years. Oil pulling has helped a little with the pain but didn't take it away completely. Ive already had 2 root canals on other teeth and don't want any more.
I was recently in a lot of pain from the tooth and taking aspirin twice a day to get through the day when I googled 'homeopathy for tooth nerve pain' and found Silica recommended.
I already had Silica 30c in my collection of remedies so thought I would try it. I took one dose of 3 pills and immediately could feel something going on. My stomach rumbled and I could feel changes in the tooth. Within 5 minutes, all the tooth nerve pain was gone. It was hard to believe. It's been 3 days now and I haven't needed to repeat the dose. I'm hoping the Silica 30c will cure the infection and prevent the need for another root canal and will report back in a few months. Very impressed.
Replied by Jo Black
(Australia)
09/24/2021

Replied by Andrea H
(US- MN)
11/25/2021

Melinda
(Utah)
01/18/2022

Replied by Katzie
(Canada)
11/28/2021

Replied by sander
(eu)
02/03/2023

---
Silicea
Posted by Steeni (Fl) on 11/21/2020


To start, I have used multiple remedies, but I feel if I had used the silicea from the start, it would not have got so bad (in and out of consciousness, I had to go to ER & get an antibiotic injection). The next day, before attempting oral antibiotic orally, I began taking Silicea and within 3 hours, began filling like myself again.:
1. pain in root of tooth, garlic helped (chew clove every 20 mins, spit, drank water) for 3 days.
2. given full mouth debridement, the pain left root, now felt in the base of the tooth, new batch of garlic was old, plus tongue burned.
3. body pains, head pain, nausea, no choice but to go to ER though I had just ordered Silicea, antibiotic injection, side effects of red itchy eye and almost threw up,
4. Activated coconut carbon paste on a tissue on a bad tooth overnight. Still didn't feel too great. Did org sunflower seed oil pulling (figured out how to do it right), felt great in terms of clarity of thought & can visibly see and feel gum line improving in the whole mouth,
5. began sipping on colloidal silver (CS), felt better but not yet myself, am continuing to put it on a paper towel and over the tooth,
6. 5 pastilles silicea under the tongue, 15 mins after and before eating, within 3 hours returning to myself
Will continue CS on gum bc the tooth tries to get infected after I eat, even after brushing
Also, I will continue sunflower seed oil pulling to help the gum line get to where it needs to be, so maybe I can avoid getting a root canal, which I'm trying to avoid. The tooth that got infected has an exposed root, and I wonder if it also has an old filling.
* I firmly feel that if I had begun the Silicea in the beginning, as well as the CS and proper oil pulling, it would never have got bad enough to go to the ER. Grateful to be on the mend and will update if a root canal is avoided.
---
Swedish Bitters
Posted by John H (Pa) on 01/29/2016


In some cases, soaking Swedish Bitters on cotton or cloth and putting it on the abscess (on the gum or bump on the gum) will greatly help, and if done regularly (at least once or twice per day), it can make the abscess go away.
Some health food stores stock Swedish Bitters, but it is more economical to order it on the internet.
It is worth a try. Drinking the stuff can do a lot of good for the body as well.
---
Tea Bag With Clove Oil
Posted by Sabine B. (Fort Wayne, In) on 03/18/2017


Tea Bag + Clove Essential Oil for Tooth Infection
Double up: add a few drops of clove oil to a tea bag. Beats Oragel and has me off of the heavy duty painkiller I was prescribed after only having to take one pill.
I can concentrate again and the swelling has gone down! Amazing!
---
Tea Tree Oil
Posted by Kobus Zeelie (Pretoria, South Africa) on 08/14/2014


Usually when I got an abscess I went straight to antibiotics. It happened accidentally when I purchased a bottle of mouth wash with tea tree oil in it, while I already had the abscess but not to cure the abscess just for overall oral health. Any case I had this abscess and was planning to go to the chemist to get antibiotics. I was using the bottle with tea tree oil in it, and in 2 days my abscess was gone, not sure what it does but I use it daily.
---
Tea Tree Oil
Posted by Mitchell (London, UK) on 05/13/2009


tea tree oil: This is a remedy that works for me....Just soak a tiny bit of cotton wool( about a cotton bud sized piece,) and tuck it under the gum in the infected area, replace ever hour or so. The abcess will diminish after a day.You are not supposed to swallow TTO so avoid this by spitting out into a tissue- but its not fatal.- Definitely the lesser of 2 evils.
---