Petroleum Jelly, Ivermectin
Posted by Nina (Philippines) on 08/16/2020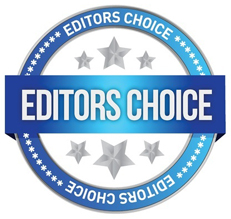 Regarding petroleum jelly for scabies posts:
Yes, you are right.
Petroleum jelly chokes these mites. Also, sulfur cream 10% works faster if u apply petroleum jelly first before the sulfur cream. It causes the sulfur to penetrate deeper.
I had a friend who was severely infested. Permethrin creams, lemon oil, tea tree oil, neem oil, you name it she used it-- No cure. It was driving her crazy n depressed.
I always have ivermectin injectable handy coz its a very convinient antiparasite meds, knocks out mites n worms etc.
We don't have access to ivermectin tablets for humans. Nothing to buy in this remote Philippine island.
So we did an experiment. We got a syringe took out 3 cc 1% ivermectin liquid from the bottle took out the needle. Then she rubbed petroleum jelly from neck down to her feet. Made it sit for a good 10 minutes. Thick amount was applied. After that drop by drop, we rubbed the ivermectin liquid from neck down.
Let it sit for 5 minutes before putting on clothes. It itched like hell! But she bravely took it, did not scratch. After about 10 minutes, the itching subsided until it was gone entirely.
She slept through the night. We left the meds there for 10 hours before washing it off. The next day the redness was gone, the rashes were dry, and her very dry skin was not so harrassed anymore. No more itching!
The treatment was repeated the next night. So two nights in a row for the first week, then once a week for 4 weeks. Scabies gone! We did pray so much that first night of treatment n expected a miracle. And a miracle she got!
We got borax n dusted it all over her house, everywhere. Sprayed lemon oil mixed wd water all over as well. Together wd the repeated laundry, cleaning etc.
She treated her place like a warzone. Always wearing pants tucked inside thick socks.
Never using clothes more than once, never sleeping on the same clothes u wore that day. Constant dryer n washing. Different shoes n slippers in her room .
Constantly rubbing petroleum jelly.
I hope this info helps. I hope all of you reading this will pray, never give up hope and expect a miracle as well. And I know you will be cured.
---