Cod Liver Oil  
Posted by Vince (Philadelphia, PA) on 09/18/2006


I used to play tennis and my knees started to hurt. An old timer told me to try cod liver oil. I didn't believe him and a physical therapist friend asked if it Lubed the Joints. It may. One cap would relieve the pain in 15min, and it wouldn't come back till I stressed my knees, twisting while carrying something heavy, usually a few weeks.
I often wondered what the cod did. I read a NE Journal of Med newsletter around the time and they were doing a study on arthritis and giving Fish Oil Caps. 20/day, and geting 30% improvement. I thought to myself. Use Cod!!) Years later i saw a forensic show about a woman who was shot in the knee. Because of the location they left the bullet in. Weeks later she died of Lead Poisoning. They said, the Synovial fluid that Lubes the joints displved the bullet. I looked up the fluid and it has Vit A in it. Cod is A & D.
I had a dog who I believe had a heat stroke. He couldn't back up without falling. It was a Sunday nite so I gave him a cod cap And some Ephedrine, since i knew that could strengthen muscles. I only gave one of each and he was at least stable for 2 yrs till he died at 14.
I have had different knee pains since and the cod didn't help. I tried glucosamine and That Didn't help. I heard about MSM and tried that. The first brand, Nature's Bounty, cured a chronic sinus problem I had, but Not my knee pain, I figured I would need more so picked up my fav brand at the time, Sundown, and that cured a muscle pain problem I got from a chemical exposure injury. Still having the knee pains I bought every brand of MSM I found. The 3rd one, Natrol took my knee pain away in an hr. I didn't realize the glucosamine was needed with it since I had stoped it the day before. 4mo later when the pain came back, the MSM didn't help. I remembered I had stoped the Glucos. so took it. An hr later the pain left. I have had to take them after 6, 10, 16, 18 mo, and recently 2 yrs between pains. I added Hyaluronic acid since the last time with lifting weights, I was geting a Different twinge, and Something cured it... for now. Not sure what I have since each problem the Different things cured has been Different. A friend who Had surgery insisted that I Needed it. Not when I can find a cure...
Whether pets or humans, The last thing I would take or give are drugs, and the Very Very last would be surgery.
---
Copper  
Posted by Ani (Ontario, Canada) on 04/02/2008


Wearing a copper bracelet can significantly help with arthritis, back pain, aches and joint pains. My parents swear by it.' In fact my dad makes jewelry and after he discovered that copper helped him with his bad back pain he started making copper bracelets for sale. He has been selling them for over 15 years and the personal testimonials he's heard are remarkable. The amount that it helps is individual of course and varies but most people feel at least SOME improvement while others say they experience DRAMATIC improvement. In any case it's cheap to try and can't do any harm. I'm surprised copper wasn't posted before and curious to read other people's experiences with this.
---
Dietary Changes  
Posted by Dallas (Amesbury, Ma) on 10/17/2017 4 posts


Drop the Grains, Nightshades and Sugars to heal Joint Pain/Arrhythmias
I have many health problems, including celiac sprue, hashimoto's thyroiditis, multiple food sensitivities etc. I dropped all gluten out of my diet when the celiac was diagnosed 16 years ago. Within the past year. I have also suffered off and on with heart arrhythmias strong enough to mimic a heart attack and severe knee and joint pain. Finally, after about a year of research and prayer, I found a solution. I dropped all grains, (including chia and flax), all nightshades, and all sugars TOTALLY out of my diet. I made sure to prepare all legumes properly before cooking. Within a very short time, the joint pains AND arrhythmias diminished and then stopped altogether. Then, as an experiment, I ate nightshades one day, grains a few days later without the nightshades, and sugar without the nightshades or grains to test and see which ones were causing the pain. It turns out they ALL caused symptoms. So, I am leaving them all out of my diet. As an interesting aside. I am not sure about nightshades, but I do know that whenever I eat grains or sugars, my urine smells bad. As a former worker in a hospital, I have noticed that smell in the restroom after an elderly person uses it. Could it be that many elderly health problems such as joint pain and heart problems could be caused by grains, nightshades and/or sugars?
As another aside, I wonder if grains are prepared properly, ie: soaked, sprouted etc, before cooking, would they cause the same problems?
---
Posted by Old School (Lake Butler, Florida, Us) on 06/16/2013

For the past six months, I have abstained from eating red meat and dairy products. About two months ago, I began to experience joint pain in both shoulders. Could this be the result of these dietary eliminations? Any suggestions. The pain and stiffness in the joints is getting worse.
Replied by Tee
Swedesboro, Nj
06/19/2013

---
Drugs to Avoid  
Posted by Patricia (Medina, Oh) on 01/16/2009

WARNING on the AMBIEN!
I got addicted to Ambien and after doing a lot of research I discovered that IT was responsible for my aching joints and muscles!! It can cause fibromyalgia and flu-like symptoms.
Within 2 weeks of dropping Ambien my aches and pains went away.
---
Fresh Grapefruit Juice  
Posted by Denise (Redlands, California, United States) on 04/20/2013


I have been suffering greatly from whiplash and joint pain in my arms. I thought it was a result of doing certain excercises. I could not stand the pain and have been in this condition for over a year. My suffering was great! I even wore a neck brace for relief. My husband rubbed me out but the pain would remain. I didn't go to a doctor because I was afraid I might get worse.
3 days ago I was thirsty and my husband had bought grapefruit. I took two grapefruit and cut them in half and used them in my citrus juicer.
I received about 2 glasses of juice from the two grapefruit. I drank them down and in awhile I could feel weird sensation in my intestines! Like a cleansing! I'll admit it felt strange but after it was over I felt really good. And in a few hours I felt the pain had left my neck and arm joints! Hispanics believe that food can get stuck in the intestines! I'm wondering if I had "empachado"? It means food is stuck in the intestines? Anyway I feel great having that awful pain gone. It worked for me anyway. I believe something was stuck in my intestines. The natural grapefruit juice got rid of it!
---
Gelatin  
Posted by Mmsg (Somewhere, Europe) on 03/10/2016


A few months ago I started taking gelatin for creaky joints and slightly painful knees. I took a teaspoon a day, but that seemed to cause constipation. So I halved it. I put 1/2 teaspoon of the grainy looking stuff of fish gelatin, in a bit of cold water, let it "bloom" (swell) for about 1/2 hour, then added hot water to melt it and drank it as is. I've been doing this almost daily.
I recently went back to an exercise class that I haven't been to in 8 weeks, and I was astonished that NOTHING CREAKED! As different from other times that I missed these classes. My neck is far more flexible too.
When I told someone else, a few DAYS after I started this, that I imagine my knees are complaining less when I bound down my five flights of stairs, he started taking a marshmallow or two a day ("it has gelatin, right?! ")....and also reported a difference! He now takes the gelatin as homemade jello with fruit juice.
---
Posted by Gary (Scott, Louisiana) on 11/29/2006


Knox Gelatin cured my bursitis of the shoulders. it works on the joints. i mixed the gelatin in a glass of grapefruit juice. then drink up.
---
Hyaluronic Acid, Glucosamine-Chondroitin Tablets  
Posted by Tommye (Hendersonville, North Carolina) on 12/03/2008


Hi, I have had a lot of orthopaedic surgery and have taken Tramadol (Ultrum) for years for the arthritic-like pain in my various joints. Tramadol has helped more than any other medication but users should be aware that it affects one's autonomic breathing and I have woken up unable to breathe in or out. This is probably when I have taken doses too close together. Anyway, other than Tramadol, nothing has helped my arthritis pain UNTIL I tried Hyaluronic Acid, in combination with Glucosamine/Chondroitin tablets. They say take 2 HA capsules, 100 mg. each, per day for 10 days and then drop off to 1 capsule a day. This dosage had no affect on my pain. I now take 5 HA capsules, 100 mg. each, and two Glucosamine tablets, 1.5 g each. My Glucosamine formulation also contains Chondroitin Sulfate Sodium, 1.2 g per tablet.
After two months on this formulation, for the first time in a decade or more I used less Tramadol than prescribed! It helps the skin (wrinkles), the eyes, and the joints by replacing fluid in these areas. Good luck!
Replied by Jeff
Hbg, PA
12/17/2008

---
Hydrogen Peroxide  
Posted by Jamo (Atlanta, GA) on 09/25/2008


I have completely eliminated joint pain using hydrogen peroxide.
EC: Great! Would you kindly send us more information: how much, how often, 3% drugstore or 35% food grade diluted?
Replied by Bob
Kelowna, Bc
05/09/2010

Worked Temporarily

---
Posted by Dave (Dallas, Texas) on 08/12/2008


35% Food Grade Hydrogen Peroxide--
I had crippling rheumatoid arthritis in 1985, where all the joints in my right arm were locked up and would not move. I was in constant, horrible pain and got no sleep for over 3 months. I began drinking extremely dilute amounts of the 35% HP DROPS in PURE WATER (NOT Tap Water!!)I also had candida albicans, and my cholesterol level was 465 as tested by my MD friend. Within 1 week the pain in my joints on my right arm was GONE and I was sleeping like a baby! Within one month I had free range of motion in all joints--from my fingers to my shoulder. My cholesterol was down to 289 and the candida symptoms were greatly reduced. By the end of the second month, my cholesterol was 155 (normal and safe) and all symptoms of candida albicans infestation were GONE. That was 28 YEARS ago, and I have had NO reoccurances of any of the above problems. I call that a "CURE!"
H2O2 amounts taken: Begin first day with ONE DROP H2O2 in 8 oz. PURE WATER. Second day: two drops H2O2. Third day: three drops H2O2...and so on until you reach 10 drops per day. Now, if the taste is too bad, split the HP drops into 5 in the morning, and 5 in the evening--near bed time. Work back taking 10 drops twice a day, THEN split it into THIRDS, AND begin taking 7 drops THREE times a day, or whatever you can handle. Slowly work back up to taking 10 drops THREE times a day. Don't go much higher than that, or you might want to stay at 7 drops, three times a day. Let your body determine your amount.
ALSO, do NOT drink any H2O2 water 45 minutes BEFORE OR AFTER EATING A MEAL OR TAKING SUPPLIMENTS! You may throw up (vomit.)
ALSO, take 500 mg. of Vitamin C once a day to neutralize any free radical formations that may have occured. The oxygen in the H2O2 attacks the iron in the blood and causes that reaction. The Vitamin C will clean it up, and Selenium may also be substituted for the Vitamin C.
MY SKIN CANCER (Melanoma) "erased" with topical application of 35% Food Grade HP: I had several dark mole-like formations on my forearms come up after being out in the Texas sun a lot. They itched, and my doctor friend said they were Melanomas and that I should see a professional about them. I knew what HP would do for them, so I took a nail file and GENTLY abraded the surface of these dark bumps, and then I applied straight 35% Food Grade HP to the spots with a Q-Tip (cotton swab on a stick) UNTIL THEY TURNED WHITE IN COLOR. I did this 3 times a day for a week. By the end of the week, they had turned to powder or dust, and were FLAT and GONE! There was no itching, NO pain, and they left a slightly lightened spot on my arm where they used to be. They never came back again, and that was over 20 YEARS ago!
ARTHRITIS IN MY KNEES: 17 years ago, I developed rhumatoid arthritis in both knees. I began the HP method by washing my knees with soap and water to remove any body oil, then MISTED them with a 3% solution of HP that was diluted down from 35% Food Grade HP (12:1) with PURE WATER. I wore shorts and then misted my knees, then waited until they were dry, then misted them again while I watched Television or did Computer work. I did this for at least 30 minutes at a time, and I did 4 HP misting sessions a day. My knees were back to NORMAL WITH NO PAIN in ONE WEEK!! I was so happy! I told my friends who had similar problems, and they said that they tried SOAKING their finger and elbow joints in 3% Food Grade HP by pouring the 3% HP solution into a shallow bowl and soaking them for 30 minutes 3-4 times a day. When finished, they would pour the 3% HP solution back into a one gallon plastic jug. The last soaking, they put it in the refrigerator for safe keeping overnight. The next day, they would remove the HP jug from the refrigerator and let it sit out until it had warmed to room temperature, then use in in the bowl to soak their joints until the evening. Worked great!! If you make up one gallon of 3% solution and keep it in the refrigerator, it should last at least one month before you need to make another gallon of it.
IN DALLAS, TEXAS, I found 35% Food Grade HP at "Roy's Natural Market" 6025 Royal Ln. Ste 130
Dallas, TX 75230-8857
Phone: (214) 987-0213. They have been selling HP for many years, and it is about $16.00 (US) for one quart, which will last a long time when you are spraying it.
Enjoy being pain-free!
---
Hypermobility Syndrome  
Posted by Eva (A'dam, Netherlands) on 10/29/2011

Does anyone have experience with this problem and could maybe give advice on supplements?
---
Increasing Water Consumption  
Posted by Ahmad (Victoria, Bc, Canada) on 01/05/2012


I was engrossed in all the content on earthclinic a few weeks ago. A beautiful website. Thank you.
Almost two months ago I had a knee injury. I'm 26 years old and a few days after I noticed swelling and bubbles on my right index finger (most used joint in my body since I'm a computer user). I discovered I had gout initially and, as a believer in natural healing, I researched this and was lead to ACV. After several days of ACV I noticed the bubbles went away but the swelling remained. It would would rise and shrink over time with the continued intake of ACV (>~2 TBSP a day), and it began spreading to other joints.
I tried milk of magnesia, as suggested in the Bursitis section, and that didn't show any improvement either. But it led me to this discovery: when I am dehydrated the swelling gets worse. It was especially bad when I wake up the morning (since we lose a lot of water during sleep this made sense). I remember someone telling me once something about a sudden increase in water intake having an effect on the body. And thats what I decided to try.
I began taking 1-2 cups of water over 15 minutes (or less) every 2 hours. The results were astonishing: within a few hours 60% of the swelling had disappeared. And now, after 2 days of excessive water intake most of joints are 95% healthy and my index finger is still at about 80% and getting better. My joints feel great and I feel my knee injury is doing so much better.
My recommendations to anyone suffering from joint pains are: - if you're taking in a lot of salt, make sure you drink sufficient water to flush your system out. Those salts might end up in your joints and further progress bursitis. - drink sufficient water to offset the effects of caffeine (especially in coffee and pop). - drink a lot of water in the morning and before going to bed (1-2liters).
The water will cause you to visit the bathroom more frequently, but a small price to pay for healing stiff joints. Life was unbearable with aching joints, and being young and active I just don't know how people do it. Thank God I did not have to resort to poisons (chemical drugs).
Replied by Iowama
Pella, Ia
01/05/2012

---
Magnetic Therapy  
Posted by BEV (SPRINGFIELD, MA) on 03/06/2008


HELLO EVERYONE,' THANKS FOR HAVING THIS SITE I LEARN SO MUCH...I USE MAGNETIC THERAPY FOR MY JOINTS AND HAVE HAD SOME SUCCESS ( WRISTS, KNEES,BACK, FEET ) I ALSO TAKE SUPPLEMENTS . IS ANYONE ELSE USING MAGNETIC THERAPY AND HAVING SUCCESS?? OF COURSE THERE ARE RESTRICTIONS *ELECTRONIC DEVICES EG: PACEMAKERS ETC, AND PREGNANCIES . ASK YOUR MD. THANKS FOR ANY INPUT
Replied by Almeda
Knowlton, Quebec Canada
11/14/2010

Replied by Mae
Mayerthorpe, Ab, Canada
03/28/2011

---
Multiple Remedies  
Posted by Michael (New Zealand) on 06/01/2017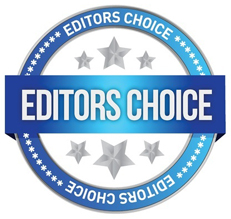 Mister Michael's current REGIME for battling chronic Sacroiliac / Sciatic / Knee joint problems is showing beneficial results at long last!!
May / June 2017
I have embarked upon the uncharted waters of the following protocol - I trust you will indulge this old ascetic his foibles and meanderings. It's success really does rely somewhat on a wholesome lifestyle generally, as a solid foundation on which to build. You will know what I am getting at I presume. Here goes:-
-Upon arising - Oil pulling /swishing with half a teaspoon of nice Coconut Oil for 15-20 minutes approx. - mainly for gums / teeth to curb the plaque issue, due to a certain body chemistry I am stuck with, but may have a bearing on the issues above possibly. Think about it!!
-Expel and swish out (not down the sink drain! ) with warm water/salted water/ bicarb water (your choice).
Keen people will clean their teeth at this juncture.
(Previously, I would take the good quality Honey and Sri Lankan Cinnamon drink at this point but have temporarily suspended this one). If you do this, then I suggest you definitely clean your teeth!!
-Two large glasses of lukewarm water, one of them containing a teaspoon of lime juice
(call me a "Limey" if you like - I don't care!! ). You could use lemon juice if you prefer.
Thirty minutes later - breakfast of your choice- I'm not going to tell how you should live your FOOD life here!!
-Straight after breakfast -take a Seafood Oil tablet of some sort PLUS a Magnesium 75mg tablet with Potassium 25mg added to it. Magnesium Chloride Liquid is a good alternative if you can get hold of it. NOT the potassium if you have blood/blood pressure/heart or kidney issues of course.
(Some prefer to take the Magnesium at night for excellent reasons. You could do that).
-At some stage LATER in the day, I would take approximately 30-40 mls of Tart Cherry Juice swished up in a medium glass of nice, filtered water. I will be bold here and say this may be essential to success!! My stuff is quite treacly / viscous which I quite like. Mix it up well in the water for best absorption.
-A little later I would take Dr. Gundy's "Vital Reds" well mixed with water.
-After evening meal (which ideally would be much earlier than we generally get around to it-HA),
I would take one Turmeric capsule 400mg and one Ester C 1000mg Vitamin C "Highly absorb able non-acidic, Vitamin C / Bioflavonoid" complex tablet. I think I am getting enough Vitamin D with my constant gardening without taking any additional D.
-At least one hour after eating, and before retiring, I would take two or three "Heal and Soothe" tablets in a medium glass of water.
-ALSO, I am being a very good boy at last and actually doing some exercises prescribed by my Witch Doctor. You can Google these of course but to give you a "heads up", there are ONLY four and I do them twice a day except when I cheat, forget or postpone and the day slips away from me:-
1) You lie down on your back, legs straight, and raise and lower each leg in turn, holding it up for 30 secs and slowly lowering it. Do three lots of four on each leg alternately OR slightly more on the injured side to bring it back up to the strength of the other one.
2) Lie down as above but with legs bent at 90 degrees- lift one leg with hands locked behind THIGH (not knee) and pull towards chest. THEN attempt to straighten leg (within reason) AND pull whole leg a little bit further and HOLD. Do four on one and four on the other.
3) Stand straight and tall with feet straight out and shoulder width apart. Use a chair for support if required. Slowly bend knees to half-squat position HOLD and straighten up again. Try not to nod forward or lean forward and it should work better. Do four and gradually work up to ten. I am assuming I am talking to oldies here- the young could do more.
4) Finish up by bring both knees up to the chest in the lying down position and hold for a while.
This is considered by some to be an excellent way to finish up/balance these sorts of exercises.
Do all of the above regularly and slowly whilst thinking nice thoughts (if you have any - find some if you haven't). "Pretend" the world will suddenly be a better place once you see positive results after ten days or so -- it almost certainly will!!
I know you will be overjoyed to learn that I am seeing some (early) benefits from this new and carefully thought out Regime. It requires a self-discipline borne of desperation that drives me on. Hence my magical transformation from a butterfly to the ascetic mentioned above!!
Maybe you could glean some delicious morsels from the above smorgasbord of choice tit bits.
That would please me greatly.
-Taking, in addition, some ACV and Molasses drinks would also be a good idea - I do those on an irregular basis these days when the mood takes me there.
As my Punjabi, Guru once famously told me whilst he was sitting comfortably on a bed of nails "If you do the exercises I am telling you Sahib - body MUST respond - it has to Sahib - it has little choice in the matter".
There you have it. I charge you nothing for that extra Pearl of Wisdom. It is nice to have some solid markers in this constantly shifting world of ours!
Maybe you should seriously consider doing some exercises OR stretching OR yoga etc. on a regular basis. Incorporate them into your lifestyle for your wellness / benefit.
Give yourself a pat on the back. Life can (and should) be better. Improvements are often obtained after just a week or ten days so, "What's not to like?".
More dubious wisdom from Down Under!
As my Guru is fond of saying, "May you do well, prosper, and have many children Sahib"!
Cheers,
Mister Michael
P.S. "Success" here is defined in so far as I am taking far fewer painkillers since being on this Regime. Whoopee!
---