Magnesium Chloride
Posted by Art (California ) on 09/10/2017 1508 posts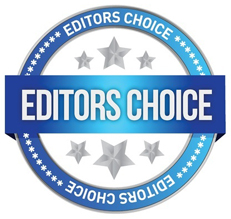 Many people have reported the benefits of magnesium chloride oil applied topically here on EC, but magnesium chloride tablets are also well absorbed and according to the recent study link below, at the proper dose can have a significant impact on depression in people. This is important because many of the side effects from prescription antidepressants can be hard to deal with and even unhealthful, so alternatives like magnesium chloride tablets which are more likely to have healthful side effects are very useful in the treatment of depression.
This study is very helpful because it not only shows that mag chloride tablets are useful for depression, but it is also well tolerated with a very good safety profile. This study is also useful because it shows the dosing used and describes the benefit achieved. According to the study, some participants started to see benefit after just two weeks of supplementing. Participants of the treatment group took 4 tablets of magnesium chloride per day. This is the manufacturer who supplied the magnesium chloride tablets and the tablets are similar to those used in the study, but possibly 20mg more per tablet.
https://www.amazon.com/Alta-Health-Magnesium-Chloride-200/dp/B00IX05914/ref=sr_1_3_a_it?ie=UTF8&qid=1505075869&sr=8-3&keywords=alta+health+magnesium+chloride
As you can see from the study they used four tablets of Alta Health Magnesium Chloride at 500mg per tablet for a total of 248 mg of elemental magnesium per day. Magnesium chloride is well absorbed topically or orally. The tablets seem relatively easy to take compared to mag oil application to the skin everyday.
Here is a link to the full study:
http://journals.plos.org/plosone/article?id=10.1371/journal.pone.0180067
One important finding from the study is that some people may be able to get by with a smaller dose than what was used in this study.
Art
---