Hydrogen Peroxide
Posted by Lynn (Brighton, Uk) on 07/12/2011


I have always been impressed with positive feedback from those who start out as non-believers. Here is an extract from an email I recently received from my father who is suffering from COPD. "Hi Lynn, I want to say a big thanks to you for putting me on to Hydrogen Peroxide. I'm sceptical about alternative medicine on the whole but I'm convinced of the benefits of this treatment. It is possible that some effects come from a lessening of grass pollen and the cleansing of the air by rain - but surely they are not responsible for the complete transformation experienced over the past week or so. I walked a Hawk's Brow circuit this morning - the first time since 27 May (and this was a walk usually done several times a week). I was going to say that there was no coughing as such - but in fact there was really none at all! I now feel optimistic about sticking around for a while yet..."
Replied by John
(Johanesburg, Gauteng South Africa)
09/22/2012

---
Hydrogen Peroxide
Posted by Tom (Otsego County, NY, USA) on 06/23/2011


Please don't ingest store-bought 3% H202; do read about 35% Food Grade Hydrogen Peroxide at Dr David G Williams website (google, "The Many Benefits of Food Grade Hydrogen Peroxide," find the Williams entry, which offers instructions on its use.
I had TB in service (WW2), didn't know it, self-cured it (we're giants at 19) but was a shallow breather. In 1984 I was showed lung scars on my chest X-ray and finally knew why I had difficulty breathing.
Recently my breathing worsened, limited me to four hours sleep a night. Recalling that one sister died of IFP, one of emphysema, I looked at myself at 87.
Hoping for a longer life, I'd followed an FG H202 regimen for four years -- high dosages for a month, then 3 drops a day in spring water and no colds in that time. Now deep breathing was impossible, so I upped my FG H202 intake to 9 drops (3 X3) a day.
There was improvement. Hardly dramatic, yet I was grateful for it. Now I'm seeking a Homeopath who offers the IV H202 treatment. Dr Williams says it really works on emphysema-- we'll see about that.
The government calls me a death-panel candidate, but I call them names, too. And yes, my COPD worries don't compare to those of others in this forum, but I had to offer this FG H202 advice anyway. I ask you to help yourselves. Read on Dr Williams' website -- I found it as I found Earth Clinic. By happy chance.
---
Hydrogen Peroxide
Posted by Bharat (Faridabad, Haryana, India) on 04/29/2010


My father is suffering from COPD (chronic bronchitis and chronic emphysema), he is 57 years old and weighs around 40 kg.He was told about it 6 years back in 2004 untill when he was a chain smoker and left it then only.His fev1 count is only 17%.
He used 35% food grade HP orally according to the given schedule but as soon as he reached 18 drops he felt some extreme symptoms like nausea, headache along with extreme weakness. His heart beat went high up-to 130 bpm and thus he just slacked off on it. He can barely walk and even find it difficult to eat food. I just wanted to ask what is the solution to such extreme symptoms because we don't want to quit so easily as there are not much options left after HP.
Another query i had in my mind was that can anyone tell me that among either oral and inhalation method which one shows better and quick results?
Replied by Alain
(Ottawa, Ontario, Canada)
04/30/2010

Replied by Bharat
(Faridabad, Haryana, India)
05/05/2010

Replied by Alain
(Ottawa, Ontario, Canada)
05/07/2010

Replied by Vicki
(New Plymouth, Taranaki, New Zealand)
05/07/2010

---
Hydrogen Peroxide
Posted by Dee (Dayton, Ohio) on 04/30/2009


Better But With Side Effects

i have copd & on 2 inhalers & one powered inhaler. first 2 every 6 hrs as needed ,the third 2 xs a day. was 49 when informed of this, am 54 now& this treatment is not working. have a couple air purifers in home to clean air but this really brings little comfort. my dr. says there is no cure for this but we can control it to some point. but i can"t seem to settle for this answer when i am finding it harder to breath sometimes the pressure in my chest so bad i am gaspping just to take a breath. feels like a heavy rock laying on my chest.
then i started to do reseach on h2o2 therapy. using 35%food grade hydrogen peroxide. dosage schedule for undiluted 35% h2o2 first day 3 drops, 3 times a day .. second day 4 drops, 3 times a day ... increasing each day by two drops until you get up to 25 drops, 3x per day x 25 drops= 75 drops.at your peak for 1 / 3 weeks ... then you start to reduce the dosage like 25 drops every other day, 4 times a week ...25 drops every third day for 2 weeks .... to 25 drops every 4 days for 3 weeks. DO NOT stop taking it if you feel sick until you complete the program because this sickness is due to the toxics in your body that are being destroyed by the h2o2..... boy i must be full of toxins cause i feel sick to my stomack but i really can inhale/ exhale much easier. i am trying to do this to the end but i can only get up to 25 drops 2 x s per day for 2 more days & i will start to back down. have i done this all wrong?
Replied by Alexandria
(Fort Wayne, Indiana)
08/08/2018

---
Hydrogen Peroxide Inhalation Method
Posted by Carolyn (Missouri) on 12/26/2018


I am in the early stages of COPD, but never extremely short of breath, until one day, I went upstairs and was out of breath. At first, I thought it was from being idle from arthritis, but instead of getting any better from numerous trips up the stairs, it's actually gotten worse. I had started Apple Cider Vinegar and Baking Soda for the pain (and it helps) but the SOB still as bad. I started inhaling Peroxide a couple of weeks ago and I can't tell any difference at all. When out of breath, if I try to take a deep breath, it causes me to cough and now I'm getting sick at my stomach when I do that. I am wondering if I am inhaling wrong or am I so bad it's only going to take longer than I had hoped. I have thought about low iron, I have had all my life and I ordered some Blackstrap Molasses. There isn't a decent health food store near me, I don't have access to much except thru the internet. Does anyone know anything else I need to do and with what?
Replied by Gertjr
(Madison)
12/27/2018

Replied by Janet
(In)
12/27/2018

Replied by Carolyn
(Missouri)
12/27/2018

Replied by Freda
(Kamloops, British Columbia, Canada)
12/30/2018

Danny
(Queensland)
01/18/2022

ORH
(TEN MILE , TN)
01/19/2022

---
Hydrogen Peroxide Inhalation Method
Posted by Kevin (Nova Scotia) on 03/24/2016


I had asthma since the late 80's...Mainly used Symbicort 200...
In regards to taking Hydrogen Peroxide, I made the bad mistake of using it from the 3% at my local drug store which contains bad solvents and used that for my Asthma in my nebulizer machine a few years ago...After a couple of weeks, I could hardly walk and have been on my machine and taking Steroids daily ever since...I have been on antibiotics several times in the last year and as soon as they wear off, I'm feeling bad again...I now think I have COPD...So don't use DRUG store stuff...Make sure it's food grade...I'm a 61 year old male in Canada, thanks.
Replied by Robert Henry
(Ten Mile, Tn.)
03/25/2016

Replied by Selena
(Somewhere In Tx)
10/31/2016

Christopher
(Atlanta)
12/03/2020

---
Hydrogen Peroxide Inhalation Method
Posted by Fran (Nebraska) on 05/16/2015


I have been trying the 2-1 method with hydrogen peroxide---3% and water in my nebulizer. Helps with my breathing so much. I use it whenever necessary. I want to know how often is too often?
Replied by Mama To Many
(Tennessee)
05/19/2015

Replied by Freda
(British Columbia, Canada)
02/23/2016

Replied by Selena
(Somewhere In Tx)
10/31/2016

---
Hydrogen Peroxide Inhalation Method
Posted by Gabbysue (Haltom City, Texas) on 02/14/2015


Warning

I have copd and I kept reading of h2o2 inhulation therapy. I started Bill Munro's regime, but not faithfully. One weekend I decided to go at it aggressively. I did the nasal spray in the throat, plus I added it to my nebulizer. A little works, so A LOT should really do it, right ? I did not measure it, I just added h202 straight. Did not help my breathing because I had loosened whatever is in my lungs, and blocked my air. My husband had to call 911. My O2 was in the 50's and I blacked out. Had to be on by-pap for 2 days.
I am not telling anyone not to do the inhulation, I am saying do not try to over do it for faster results!! I may even try it again, but follow the instructions that were so clearly given.
Replied by Robert Henry
(Ten Mile, Tn.)
02/14/2015

Replied by Yaya S.
(Milwaukie, Oregon)
06/01/2015

Replied by Gabbysue
(Haltom City, Texas)
01/31/2016

Replied by Robert Henry
(Ten Mile , Tn)
01/31/2016

Replied by Hlthybyntr
(Good Ole Dixie)
04/22/2016

Replied by Robbie
(Nc)
03/15/2018

Jon
(South Carolina)
12/01/2020

Tiffiany
(Wasilla)
08/20/2021

Replied by Freda
(Kamloops, British Columbia, Canada)
12/30/2018

Replied by Eve
(Australia)
10/04/2021

---
Hydrogen Peroxide Inhalation Method
Posted by Yolanda (Illinois, US) on 10/31/2014


I also have been using the h2o2 in a spray that I spray in my throat about 5 times a day, about 6 sprays. I use the drugstore 3% as I am afraid to use the food grade. I bought some and it leaked out of the bottle and burned my fingers; that was enough to scare me even though I know it has to be diluted. The drug store one is fine and have been using it for over a year. I won't go on any inhalers; they don't cure anything and as far as relieving symptoms who needs that. The symptoms are there to tell you something is wrong. I also spray colloidal through an inhaler. By inhaler I mean the one you buy at the drugstore using the Bill Murey method. I use that 3 times a day. It has really helped. I also use 6 drops of p73 Oregano oil to boost immune system. I use that for about 2 weeks and then go off for at least two weeks. I bought the book "How I reversed My Mom's COPD" It helped a lot to see how the medicine from the pharmaceuticals are making you worse and adding to the problem. If you look up what virus causes COPD coxsackie virus was one of them. I probably have that spelled wrong.
The best to all of you, love the site. Yolanda
Replied by Jo
(Clearwater Fl)
11/15/2022

---
Hydrogen Peroxide Inhalation Method
Posted by Marigold (USA) on 02/24/2014


H2O2 inhalation for COPD: I'm having good results with peroxide in my nebulizer. I have diluted food grade hydrogen peroxide (diluted to 3%) in a glass eyedropper. I put distilled water into another eyedropper. Two droppers of peroxide and three droppers of water seems to be the dosage that works for me. I had a bit of an irritation in my throat when I went a little stronger.
Twice I did a lot of deep breathing with the nebulizer and got a little light headed. Took me a while before I realized that I was just hyperventilating. So just do your regular breathing.
I find that if I haven't used it for several days, I'll have a bit of phlegm so I have to clear my throat a few times. My thinking is that it's loosening up the crud in my lungs and that's not a bad thing!
Thanks to EC and the people that take the time to post. It's all so helpful to read everyone's experiences.
Replied by Marigold
(Usa)
05/30/2014

Replied by Jamo
(Nc)
02/26/2015

Replied by David
(Az)
10/28/2015

Replied by Leanna
(Nj)
08/06/2017

---
Hydrogen Peroxide Inhalation Method
Posted by Paterin (Pensacola, Florida) on 02/03/2014


I want Bill Munroe to know that my COPD has responded amazingly to his H202 inhalation therapy. I'm not sure everyone inhales as they spray, but I do, and hold my breath awhile so it can really have plenty of time in there and I don't even count how often I do it. I keep 3 sprayers filled with 3% hydrogen peroxide from Walmart at all times. Nothing in this world could be easier with this most amazing result. I've used it for months now and will NEVER be without it. You're a lifesaver, Bill.
Replied by David
(QLD)
06/19/2021

ORH
(TEN MILE, TN)
06/20/2021

Replied by Freda
(Canada)
06/21/2021

Replied by Evelyn
(Pennsylvania)
06/25/2021

MissM
(New York)
06/26/2021

---
Hydrogen Peroxide Inhalation Method
Posted by Jenny (London, UK) on 01/15/2013


I will be turning 80 this year and have used the peroxide inhalation method since I read about it three years ago or so. I have never experienced any side effects. I have lung issues as well and use the method when I am catching a flu.
---
Hydrogen Peroxide Inhalation Method
Posted by Maggie (Orlando, Fl, USA) on 01/01/2013 5 posts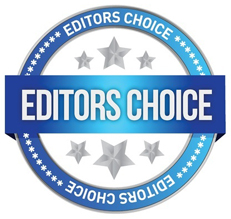 I posted two years ago, when I began inhaling H2O2 for COPD. I had been terribly sick for over 15 years and was suffering for nearly six months of the year with chronic bronchitis and pneumonia.
I started with Bill Munro's inhalation method and I am now using between 3 and 5 ccs of .5% (1/2 %) food grade hydrogen peroxide (diluted with distilled water) daily via nebulizer. I have had only two short episodes of bronchitis in two years (and no other illnesses at all)!
I am not a healthcare practitioner, but have been doing exhausting amounts of research and have found a lot of important info I would like to share.
1. You should always use food-grade H2O2 when possible and it should only be diluted with distilled water. (care should be taken when diluting, it is caustic at anything over 3% and WILL burn you). If food grade is not accessible or you don't trust yourself, use the stabilized type (brown bottle), but know that it has additives that can affect you negatively. I used the stabilized type for about a year with no adverse effects and Bill Munro has been using it forever.
2. The food-grade is more potent than the stabilized even at the same diltuion. The dilution I have used (and recommended to hundreds of people) is:
3% stabilized or 2% food-grade for mist inhalation and for anything topical (ears, cuts, etc.).
1% stabilized or .5% food-grade for nebulizer treatments.
3. Many people would like to take H2O2 internally for almost any ailment. I believe it will cure ANYTHING! However, you should know that it is not as simple as putting a few drops in water. There are many foods and meds that interact with H2O2 and you can get quite sick. In "The One-Minute Cure" by Madison Cavanaugh, there is a great chart with dosages and recommendations for detoxing, etc. You can also read about what foods, medicines, etc. to avoid.
4. Speaking of books on the subject, "Hydrogen Peroxide Medical Miracle" by William Campbell Douglass is also a wealth of info. I have also recently downloaded a free Kindle book "Hydrogen Peroxide Miracle Healers From the Kitchen" by Sharon Daniels. It is a short e-book. It appears that this author has condensed other author's info into a quick read. It doesn't really give specifics on how to use H2O2, but it's great for some very interesting facts.
I hope that this info can be posted for others, so that they can take advantage of this amazing and inexpensive cure for almost any ailment out there.
Be well, Maggie
---
Hydrogen Peroxide Inhalation Method
Posted by Ann From Alabama (Tuscaloosa, Alabama, Usa) on 10/18/2012


I began 2 weeks ago nebulizing 35% Hydrogen Peroxide. I am amazed at the results. I have tried every prescripition drug available for asthma and COPD available in the US. The side effects were so horrible, I was unable to continue treatment. I finally decided that I had nothing too lose so I decided to try the Peroxide treatment. Here is what I did. Just to mention I only did this twice a day for two weeks. On Oct 17 and 18 2012, I have not used the nebulizer at all. I am totally amazed, no wheezing, coughing, or heavy chest. I sleep comfortably throughout the night, something I have not done in over 8 months. I have a nebulizer that was prescribed by my doctor, but I also have information on purchasing one without a prescription, but more on that later.
Here's what I did. In a glass measuring cup pour one ounce of 35% food grade Hydrogen Peroxide, then pour into a sterile glass jar. I used a canning jar that I sterilized in boiling water. Then I measured 11 ounces of purified water to the peroxide and mixed well with a plastic spoon. Put into refrigerator. To nebulizer add 1 ml peroxide solution and 1-1/2 ml purified water, shake gently to combine. I breathed this for one to 2 minutes two times per day with amazing results. In severe copd cases you may nebulize more often.
I have been doing more extensive research on alternative treatments for COPD and found that nebulizing buffered L-Gluthathione has been proven as an effective treatment for COPD. L-Gluthathione is a very potent anti inflammatory and antioxidant. The liposomal form is best for inhalation. I am going to try this next.
I will stay in touch as I test and try new treatments for COPD
---
Hydrogen Peroxide Inhalation Method
Posted by Siorapwil (Porthmadog, Gwynedd) on 03/16/2012


Ref: COPD - 74 years old
I started drinking H/P - H202 just over one week ago so far I feel good with no problems or side effects, I bring up copious amount of mucus, and even though I need oxygen at times I cope well without it so far.
I must point out, never take Hydrogen Peroxide at full strength of 35% - always dilute. In my case, I use 200ml distilled water to 3 drops 35% 3 times a day and increase as per protocol.
Please read as much as you can on Hydrogen Peroxide before you start taking it scroll down the latest post and you find the protocol of use.
let me know your progress.
George.D.Murray
---