Borax
Posted by Pauline (Cork, Cork Ireland) on 07/21/2012

Dear Ted, my sister has recurrent cancer of the cervix. I have read that her type of cancer is a microbe in the cell. I was wondering if Borax might get rid of this microbe. I know that borax is in the vaccine Guardasil for the prevention of this cancer. How much should she take and can it be added to tap water? Thank you. Pauline. p.s if you have any information for this cancer I would love to receive it.
---
Borax
Posted by Mable (Benalmadena, Spain) on 07/13/2012

So I have wanted to fully try Ted's borax remedy and did for a few days. What worried me was that it seemed that all the information on the internet dealing with using borax related back to Ted and there seemed no other source.
Well I have found an alternative cancer treatment center in Spain which is run by a medical doctor that advertises drinking borax in water for candida as part of their comprehensive cancer treatments. So this information was very comforting that this is a treatment being used outside of layman healing.
Replied by Bill
(San Fernando, Philippines)
07/13/2012

Lizbeth Lara
(Blaine, MN)
05/05/2021

---
Bowel Cleansing Protocol
Posted by Sybille (Upstate New York) on 05/18/2016


Hi,
There is a wonderful book by Dr. Bernard Jensen, D.C.N.D (now gone to the other side) he wrote a few books, one of them is called "The Science and Practice of Iridology", where he proved that all diseases manifest in the colored area of both eyes. In this book he proposes that all disease starts in the bowel.
Hence his other book "Tissue cleansing through Bowel Management" (or similar title) I have this book (just could not put my hand on it) and followed his protocol to the letter when I had a cancerous (?) growth in my esophagus -above the thyroid area - that prevented me from speaking or eating much.
I took leave from my job and did his protocol for 3 weeks, which involved about 3 enemas per day, no food, but a variety of herbals. After about 2 weeks or perhaps a little longer my bowel lining came off - it looked like a black rubber thing almost bowel like (as he depicts in the book). As this is almost 20 years ago, I do not remember the exact details but I still could not speak and felt this lump in my throat, affecting my breathing a bit too..
A few days later when walking with my old mother in the snow I had a coughing fit and spit red blood all over the white ground. My mother was most upset because my father had died of throat cancer with proper medical care just a few years prior.
I was not worried and said that the thing was probably loosening and hence the blood. Sure enough when we got home and I was comfortably sitting on the couch I had another coughing fit and out came a thing that looked like a naked mouse (without feet, head or tail) half the size of my thumb with red veins all around it, but totally enclosed - nice and neat.
I put it in a napkin and out it went to the garbage can and I said to my Mom "here now is my cancer - gone" and I could speak again, eat again and went back to work the next day.
Sometime (about 3 mos.) later I had a Doctor's appointment and told him the above story and asked him to check my esophagus, since he was a Nose and Throat Specialist. This was done with an endoscope and nothing could be found and the Doctor voiced his opinion questioning my sanity and insisting that I needed to have my "hearing" checked . And that this was a very "unlikely tale". In hindsight I ought to have saved this "mouse" - but what was the point, really.
The moral of this story is - I hope - that sick folks will buy this book and do the bowel cleansing protocol and see their illnesses disappear - all of them.
One need to have 3 weeks at home, be diligent, unafraid, confident and if in bad physical shape with mobility issues a good and trusted person ought to be handy and present to help with the enemas. A regular red rubber hot water bottle with attachments would do nicely.
Good luck and God bless.
Replied by Sybille
(Upstate New York)
05/19/2016

Mandy
(California)
07/26/2023

Replied by Namaw
(Bama)
05/19/2016

Replied by Sybille
(Upstate New York)
05/20/2016

---
BRM4
Posted by Jean (New York City) on 07/11/2021


Give BRM4 a try. It is derived from shitaki mushroom and rice bran. It triples the strength of your natural killer cells. I've seen it shrink the tumor of a woman I worked for and when she went back to the doctor he couldn't detect any cancer. I take it as a preventive.
---
Broccoli Sprout Juice
Posted by Susan Jones (Uk) on 01/21/2018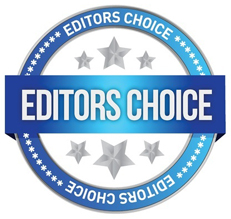 I agree with P. Ragahvan's alkalizing protocol for cancer - it is pretty much what we followed for my daughter when she had cancer. However, I would add to the protocol broccoli sprout juice - she drank 60ml per day and her 2 month scan showed her to be completely free of cancer. Since my daughter recovered, I have spoken to several people who used only broccoli sprout juice (and didn't follow the rest of the protocol) and seemed to heal using only this combined with alkaline forming food.
When I researched what could help my daughter I discovered that broccoli sprout juice seems to be almost a miracle cure for cancer with over 1000 research studies showing positive effects of sulforaphane on cancer.
Now I was scared at the time and didn't just trust the juice alone, so I will never know if it would have worked for her without anything else, but I do think that broccoli sprout juice should be listed as a separate item as a remedy for cancer on this forum.
Replied by Sue
(Michigan)
01/22/2018

Replied by P. Raghavan
(Virudhunagar, Tn, India)
01/30/2018

---
Replied by Susann
(Calgary,ab)
01/20/2014

Budwig Diet
Posted by Lloyd (Torremolinos, Malaga, Spain) on 04/03/2009

I personally visited Dr. Johanna Budwig in Germany in the year 2000. She passed away in 2003 at the age of 95 from a fall. Dr. Budwig was nominated 7 times for the Nobel Prize Dr.Budwig had over a 90% success rate with this protocol with all kinds of cancer patients over a 50 year period. Dr. Budwig worked with many patients who were terminally ill and some who had only hours to live. Dr. Budwig explained in her books that her healing plan works on improving the cells of the body. It doesn't matter where the cancer cells are located or what name if given to your cancer because the Budwig program gives cells what is needed in order for them to normalize in their functioning process. Her approach successfully treated the cause of all types of cancer, such as breast cancer, lung cancer, brain cancer, prostate cancer, Bone cancer, Carcinoma, bladder cancer, cervical cancer, esophageal cancer, stomach cancer, Leukemia, Hodgkin's disease, skin cancer, etc., and other common serious illnesses such as such as Arthritis, Asthma, Fibromyalgia, Diabetes, Blood Pressure, Multiple sclerosis, Heart Disease, Psoriasis, Eczema, Acne, and so on. She used a unique formula of cold pressed flaxseed oil and low fat cottage cheese with a little honey. Many people of heard of Dr. Budwig and may even have tried to follow her recipe. However unfortunately there is a lot of misinformation on her protocol on the Internet and if it is not followed exactly as she discovered and explained in her research the results could be very disappointing. As I obtained copies of all her research and have shared it with many others todate I would be happy to share her exact formula with any who request it on this forum. I often write about Dr. Budwigs formula for a local English Newspaper here in Southern Spain.
Lloyd from Southern Spain
EC: More about the Budwig Protocol can be found here.
Replied by Gavin
(Manganui, Northland, New Zealand)
10/25/2011

Replied by Francisca
(Michelbach-le-bas, Alsace, France)
10/26/2011

Replied by Mmsg
(Somewhere, Europe)
10/26/2011

Replied by Gavin
(Manganui, Northland, New Zealand)
10/26/2011

Replied by Francisca
(Michelbach-le-bas, Alsace, France)
10/27/2011

Replied by Ferman
(Aumsville, Oregon)
11/04/2011

Replied by Nickie
(London, Middlesex England)
10/24/2012

Replied by Mrs A Of London Uk
(London)
08/14/2015

Replied by James
(Frostburg, Maryland)
08/15/2015

Replied by Digisha
(Maharashtra)
06/28/2020

Replied by Anon
(Not Canada)
06/28/2020

Replied by Anon
(Not Canada)
06/28/2020

---
Budwig Diet
Posted by Mark (Las Vegas, NV) on 02/26/2009

The best and most proven cure for cancer is the Budwig Diet. Cottage cheese mixed with flax oil blended together with a hand blender. Also coconut oil as well is also known to cure cancer.
---
Budwig Diet
Posted by Lavette (west palm beach, usa) on 03/09/2008

to the guy who's wife has a brain tumor: blend:1cup organic cottage cheese, 2-5 tbsp.flaxseed oil, 1-3 ground flaxseed, and a little cayenne, blend until very soft.Eat some everday.If that doesnt work try kombucha tea.
---
Budwig Diet
Posted by G. Michael (Reading, Pennsylvania) on 11/27/2007


Cancer is an anaerobic disease and cannot thrive in an oxygen rich environment, Nobel Prize winner Otto Warburg discovered in the 1930's. Johanna Budwig a famous German Biochemist used Warburg's discovery to create a cancer cure and it is as follows: 4 Tablespoons of Organic Flaxseed Oil mixed with 8 Ounces of Organic Cottage Cheese. The oil is loaded with electrons and electrons attract lots of oxygen. The protein in the cheese acts as a vehicle carrying the oil and oxygen to every cell in your body, flooding the cells with oxygen. Since cancer CANNOT thrive in an oxygen-rich environment, it falls apart. The side effect: You feel wonderful! When you mix the flaxseed oil and the cottage cheese together it is important that the oil "vanish"; then it is ready to eat. If you put the oil and cheese in a regular blender and add a couple of ounces of SKIM milk, it makes it easier to mix. Keep all ingedients refrigerated until eating. Johanna Budwig was used by the Lord to cure thousands of people with cancer, including many of whom had Stage 4 Cancer, some of whom were at death's door. I found out about this cure while doing research on a book about natural cures that the Lord is having me write. About 21 months ago the Lord had me pray and fast about the book and also about cures for different disease, including cancer. The day after praying and fasting I went to a local college where I was doing my research, got on the computer and within a couple of minutes the above cure was on the computer screen. Praise The Lord! I have told many people who have cancer or who family members or friends have cancer about this cure and the feedback I am getting back is wonderful. Two stage four cancer patients are doing wonderfully and a friend of mine who had an aggressive form of breast cancer, in her latest tests cannot find any cancer.
Replied by G. Michael
(Reading, PA)
12/09/2007

Replied by G. Michael
(Reading, Pa)
01/15/2008

Replied by Jud
(Amherst, MA)
08/13/2008

Replied by Kim
(Melbourne, Australia)
10/17/2008

Replied by Lisa
(Atlanta, Georgia, usa)
10/31/2009

---
Budwig Diet
Posted by Mare (st louis, mo) on 07/22/2007


fran from montreal, I can hear the deep need in your message! You need to find out about the Budwig Diet.Read the information at www.cancertutor.com/Cancer/Budwig.html.
Dr. Johanna Budwig was the foremost expert in the world on fats and oils. She was able to heal people even from their deathbeds using flaxseed oil and cottage cheese. (It's all about the electrons!) She also recommends veggies and fruit. (no meats, animal fats, or sugar.) She lived into her 90's. and was a nominee for the nobel prize many times. Earth Clinic should be all over this one. It helps all sorts of diseases, Heart Infarction. arthritis, cancer etc, and is good for athletic performance and in fact, the whole family. I have done oil pulling for only a short time and it has helped the floaters in my eye get smaller & less dark. (they were the result of a burst capillary.)
---
Burzynski Treatment
---
Castor Oil
Posted by Lisa (Tampa, FL) on 05/13/2014

I have been fighting Ovarian cancer for almost 4 years, it is now a lesion in my liver as well as some premeadial mets in my stomach lining. I want to try the Castor oil packs, as my CA 125 numbers are low but on the rise again, does anyone think this will help me?
Replied by Mt
(Ottawa, Canada)
05/14/2014

---
Castor Oil
Posted by Lotus (San Diego, Ca) on 01/10/2012

Emilie, It has been shown that castor oil packs will shrink tumors. I would get organic. Google Edgar Cayce and castor oil.
---
Castor Oil
Posted by Donna (Aspen, CO)


Increase your white blood cell count: rub your whole stomach with castor oil every day. My sister has cancer, and her doctor cannot figure out why her white count is climbing while the other blood counts are falling. He won't believe the castor oil story....hahaha
---
Cesium Chloride
Posted by Joan (Mission Viejo, Ca) on 07/06/2010


Hi, cesium chloride works. I used it on my mom who had pancreatic cancer metastasized to liver (too numerous to count when found). While we started cesium/DMSO (painted on skin as it would be too much for her to take orally) We used it the last 5 weeks and she went thru hospice w/o any pain meds. The nurses could not believe it. After she passed I paid for an autopsy to see if it was working as I expected and the ME said yes, the smaller and medium sized tumors were all dead inside. It works from the inside out and relieves pain. This will be the first thing I try if I get cancer..... She only had 6 chemo treatments that knocked her down so fast. She was diagnosed in July 07 w/ her liver completely full of tumors. Thankfully, she didn't get chemo until Oct. 07 and had IV immune drips and lots of enzymes, Juice Plus, juicing once a day, and other supplements her wonderful integrative doctor recommended. She was in pain, started vicodin.... Started chemo..... Went down hill fast....... Then started the cesium/DMSO and at least was not in pain at the end. It works.... You need your potassium ck'd every 2-3 weeks. Check out cancertutor.com and they have the vendor.
Joan Snow
Replied by Elle
(Traverse City, Mi, Usa)
09/16/2010

Replied by Lon
(Stanhope, Nj)
09/17/2010

Replied by Knute
(Sacramento, Ca)
09/17/2010

---