Apple Cider Vinegar, Ketogenic Diet
Posted by Cbnormandy (Sacramento, California) on 09/15/2016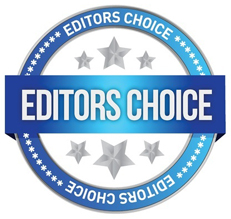 I had a small BCC (basal cell carcinoma) on the bridge of my nose for 5 years. It looked like a small brown scab. It would just stay there for months, unless I pealed it off ... in which case it would bleed and form a new scab. Nothing would take it away, until I began trying apple cider vinegar. I dipped a small, flat, cotton oval pad (the kind used to remove makeup) into apple cider vinegar, and I placed the pad on the bridge of my nose. I left the soaked pad on my nose for 20 minutes a day. Slowly, the small scab-looking BCC started to fade, leaving a bumpy, pink lesion underneath.
At about the 4th week of treatment, the pink lesion seemed to suddenly become wider. I was frightened, until I read that BCC's can actually run deeper and wider than their surface appearance: BCC's can have deeper tentacle-like structures underneath their surface. Unless all of these "tentacles" of the BCC are removed, the cancer will grow back. So I continued applying the ACV-soaked pads to the bridge of my nose.
By the 7th week of treatment, the bumpy pink lesion flattened out. By then it looked like flat new skin had completely replaced the BCC. Nevertheless, I continued another week of treatment. It looked like the BCC was actually gone, after only 8 weeks! Since then, I have not applied apple cider vinegar to the area, and the BCC has never returned!
Update: May 9, 2017
Although the apple cider vinegar seemed to completely get rid of my BCC, it started to regrow very slowly like a scab three months later (Jan 2017). This time, I did not retreat the BCC with apple cider vinegar. I just ignored it and went on with my life, since it was still very small. However, by April, I decided to try a different treatment. Since I had read that cancers feed off sugar, I began a ketogenic diet (no sugar and no carbs) to try and see if I could starve out the cancer. Within a week, the BCC started to shrink, and within a month the BCC was completely gone! So I have decided to remain on the ketogenic diet for the rest of this summer, just to make sure the cancer does not return. Meanwhile, I have discovered another benefit of the ketogenic diet ... my psoriasis has cleared up!
---