Tea Tree Oil, Epsom Salt, Castor Oil
Posted by Brooke U (New York) on 07/29/2016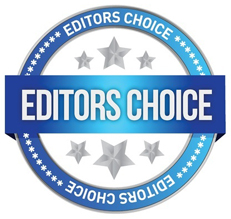 Bartholin cyst: I had a marsupilzation done in November. After this terribly painful procedure I believed the cyst would not come back, it came back ten folds about four days ago. I did not want to go back to have this done again, so I googled natural cures and found Earth Clinic. This was the best thing I could have done!
I started with the tea tree oil rubbing it on the cyst with a cotton ball, then taking baths with Epsom salts. I stayed in the bath for about an hour due to the severe pain I was in. I put castor oil on a wash cloth, plastic over that( it did does stain) and boiling water in a water bottle, and propped my butt up on a pillow, applied the washcloth, then the plastic and then the water bottle to the cyst and went to sleep. When I woke up the next morning, I was in severe pain. I took another Epsom salt bath, and then rubbed the castor oil right on the cyst, and covered it with medicated white tape. I suggest letting this come off in the shower or bath. It's quite painful to just rip it off.
That afternoon I was in so much pain I decided I had to go to the Dr, just as I was on my way out the door, the cyst started draining.I took a cotton ball and started pushing lightly all over my golf ball sized cyst, and it was instantly so much relief! I used the castor oil pack that night, and then again in the morning took another Epsom salt bath, only 20 minutes this time, and rubbed the castor oil right on it again. The cyst drained again. This was a miracle for me, way better then an awful procedure, at least 3 days of recovery, and in my case no sex for 5 weeks.
The natural cures took 3 days with none of the terrible after math. I do have a dr appointment in a few days just to make sure, but that's just a safety precaution. If I had done this the first day I had noticed the cyst instead of when it was awful, I could have avoided all the pain. I am so happy this information is available, and I do not have to go through torture every time I get one.
---