Sitz Bath, Salt Scrub, Tea Tree Oil
Posted by Maria (Québec) on 12/18/2017


Tea tree oil + hot baths + sea salt
Definitely, it helped me. After read some horrific stories, mine..it was the same. The was pain of my life. The bartholin cyst started on Thursday and it burnt on sunday around 4am. I did hot bath, and hot compressed with vinager and sea salt really intense on Saturday. On Sunday I wasn't able to walk, to sit, even lay down. After, read this reviews.. I added the tea tree oil (sunday 4pm) to my rituals baths ..and 4am I was bleeding and screaming Hallelujah (one of the girl on the page write this..so I remembered the comment... and definitely yes... Hallelujah!!! ).
I still doing hot bath.. now, I am a bit loss about next steps... how to keep drain it.
Good luck girls, a lot faith, prays, and meditation :) xo
---
Sitz Bath, Salt Scrub, Tea Tree Oil
Posted by Annas (Littleton) on 06/23/2016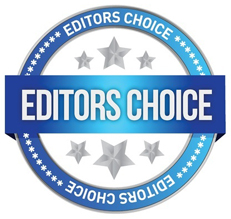 Okay so I have had Bartholin cysts for about 10 years. One grew the size of a lemon because I didn't have insurance to get it treated. The one I just currently resolved I did completely on my own.
First I took 2 sits baths each day for two days.
Second I used a lavender salt scrub on the affected area before the site baths. After all this is caused by a clogged duct. What do we do to our faces when we have clogged pores from makeup? Anyways it sounded logical to me.
After the bath I would pat dry and then applied tea tree oil to the affected area. After just 1/12 days ( or 3 treatments of each) the thing ruptured and completely drained itself. It was much less painful than enduring the cyst or having the procedure done. Hope it's just as effective for you as it was for me. I also want to note that for two days after I rubbed tea tree oil on the site. Tea tree oil is a natural bacterial. The only side effect that I noticed from using it was a tingle down there.
---