Multiple Cures
Posted by Ed (Dayton, OH) on 12/17/2008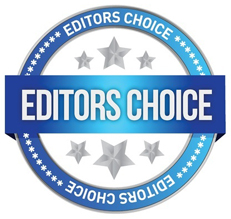 Near Miracle Cure: I tore my right rotator cuff a few years ago, and the surgeon recommended three surgeries for the damage, and told me I would be lucky to have 20% mobility of my shoulder (range of motion), and that I'd never be able to use it for any strenuous activity. A second opinion was needed in my mind, and a coworker recommended Deb, a massage therapist that specialized in sports injury who was helping her with her Fibro-mialgia. I decided to give Deb a chance, and she talked to me while working on my shoulder with some almond massage oil, and in 15 minutes she asked me to stand up and show her my range of motion. Amazingly, I was able to hold my arm all the way vertical, albiet with much pain, which meant that I really did have 180 degrees of mobility, though it would not be permanent without some maintenance and healing. She told me at that point that if I wanted to heal the shoulder, come see her once a week for two months, and rub a table spoon of castor oil on my shoulder morning and night with heat whenever possible, and to do the 'wax on / wax off' exercise against a door each day.
4 months later, I started lifting weights again with my shoulder, and it's as if it was never damaged now. The castor oil got rid of the inflammation, the massage kept the muscles and tendons in the right places, and the exercises brought blood and healing to the joint. I have to say, the castor oil was the hero here, as Deb said it would not have been possible otherwise. The body's self healing was able to take place (the true miracle) thanks to the lack of inflammation!
Since that time, I've used Castor Oil to heal back injuries, nasty scrapes (my 240 lbs supported by my shin as it raked across a 2x4 board in the attic!), inflammed eyes, skin softening, hemorrhoids!, and much more, and in all the times I've used it in a heat pack, the results are dramatic and instant, as in next-day you can't tell you were injured! For doubters, just try it, you will no longer doubt it.
Multiple Cures
Posted by Cassandra (Dundas, Ontario, Canada) on 09/19/2008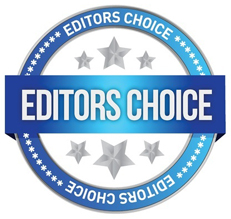 I have been on a castor oil patch on my back where I had surgery (4 years ago this past August 18th) for my ruptured disc for over 1 1/2 years now. I have found it very benefitial for my back and most excellent for keeping the toxins out of my body. I tend to wake up in the morning with loose or liquid stools if I eat processed or "bad for me" foods the day before.
At the beginning of this year I decided to increase the times I put the patch on to every night. The damp and cold weather plays havoc with my back. The pain, decreased mobility, increased sciatic problems, etc. are enhanced by the cold, damp weather (basically the end of August to May). Thus why I hate 8 months of the year here.
Using the castor oil patch (cotton flannel swatch with a piece of plastic between the cotton and a hot water bottle, with a quarter size drop of castor oil on the flannel - flannel soaked with castor oil is the best - laying the castor oil against my scar area) has helped reduce the pain, increase my flexibility and mobility (when I first wake up and throughout the day), which is a BIG YAY for me!
But this summer I have found it has helped in other areas, too!
1) I have been working in my parents garden quite a bit (for me) seeing as this would be year 3 that my mother hasn't been out there working in it due to her Alzheimers. The mosquitos have been horrendous and I have been bitten like crazy. Normally I end up with tons of mosquito bites from head to toe and I scratch them like a raving lunitic. This year I think I have had less than 10 bites stay, with only a couple getting even the least bit itchy. I've even rubbed a bit of the castor oil on the ones that do itch and they stop itching!
2) I have had etopic eczema since I was a youngster. Doing dishes has had to been done with rubber gloves on. Leaking rubber gloves causes a burning feeling on my hands, then itchiness, followed with my hands either going raw, cracking, loosing their finger prints, or a combination of all. Sometimes I get lazy, forgetful or I don't have any to put on but I need to do the dishes and end up with this within minutes of my hands being submersed into the dish water or touching the soapy cleaning cloth or sponge. Well, I was at the Community Centre where I work and no gloves were to be found, so I went ahead and washed, anxiously anticipating the outcome but nothing happend! Hours later I still didn't have any repercussions!!! I now sometimes wash dishes without gloves, but I try to make sure I still use them because I am so concerned that the spell will break! lol!
3) For the last while... long while... I have had yeast infection after ever period cycle I get. Monostat, etc., etc. doesn't do a thing for me. I've tried putting yogurt up there. I've tried changing my diet. I've tried adding cottage cheese to my diet. Nothing helps. So one day I decided to use some castor oil up there. Within 2 to 4 days later it's gone!
A couple of weeks ago I told one of my friends I see at our Senior Centre about castor oil patches as he as M.S. and it causes him a great deal of back pain. He used it for 4 days (without the hot water bottle because being hot is something M.S. patients find hard to handle), but couldn't use it any longer because with M.S. he tends to get loose bowels, and the castor oil was cleansing the toxins out of him so much (he smokes) he couldn't handle it! He said the pain was easing, though, before he stopped using it.
Tonight I am going to use it on my throat as my throat is raw and I have laryngitis. I am praying it works well!
This stuff is AMAZING!
---
Multiple Cures
Posted by Sue (Oregon) on 09/20/2006


I have been using a Castor oil pack for years. I just apply the oil to my stomach area and cover with plastic, then put a heating pad, set on low, over the area for 1/2 hour a day. I have gotten relief this way for hiatel hernia, indigestion, and constipation. I have also used this method for for healing joint injuries and to gain relief and healing in arthritic joints.