Natural Acidophilus Cures
Last Modified on Jan 14, 2015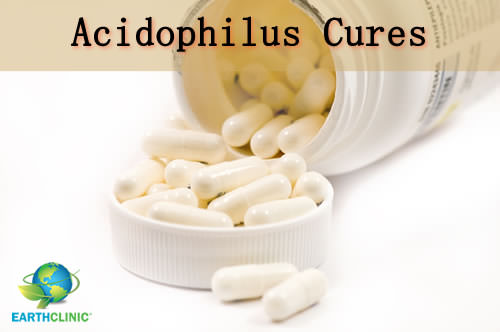 Acidophilus (Lactobacillus acidophilus) is bacteria that occurs naturally in our small intestines, and is referred to as a probiotic species (good germ), that helps us maintain intestinal health and aids in our digestion. Acidophilus is popular among digestive supplements, as it is a natural part of our digestive system and can be replenished by eating yogurt with live cultures of acidophilus, and even some kinds of cheese.
Acidophilus is very useful for those with lactose intolerance. When your body's digestive enzymes have trouble breaking down lactose, the result can be discomfort, cramping, and diarrhea. Acidophilus can aid in providing additional enzymes to help break down lactose. Along with lactobacillus acidophilus, there are other species of probiotics or good bacterias along with acidophilus, such as lactobacillus bifidus, which is the dominant bacteria in the guts of newborns and very helpful in breaking down breast milk and other forms of dairy.
Holistic Treatment Using Acidophilus
On this page are numerous uses for acidophilus and other probiotics, submitted to us by our Earth Clinic readers. In particular, we find that acidophilus is useful in curing bacterial vaginosis, bad breath, boils, cold sores, and even sore throat. In addition to these cures, there are also a number of discussions and even a recipe for homemade yogurt. Let us know how you use acidophilus remedies, and how they worked for your better health!
Acidophilus Brand Recommendations
1

0

Approval Ratings

YEA (1)
100%
Posted by Diamond (Ma.) on 01/13/2015
[YEA] I have found a great product with 100% acidophilus in it with no additives all natural, I never heard of this product before so I assume it may be new on the market, I found it's only sold in whole food stores, It's odd that I didn't notice this product, how-ever some one gave a brand new big bottle of this called "Siggi's" it's 100% pure. I use it inside and out but of course it's just as good to drink. I am going to write more on this on the next page on bacterial vaginosis infections etc.
Bacterial Vaginosis
0

0

Bad Breath
1

0

Approval Ratings

YEA (1)
100%
Posted by Kathryn (Delafield, Wisconsin) on 03/08/2007
[YEA] My friend who sells herbs and vitamins noticed my bad breath and told me how to cure it. He said my small intestine was in need of good bacteria so he put me on Acidophilus (___, 8 billion) per day and now I not only never have bad breath, my gums no longer bleed and hurt and it is helping me with my fight with Candida. I won't go without the Acidophilus ever again!
Replied by Sos
Maxton, Nc
07/30/2010