Hydrogen Peroxide for Sinus Infections
Aug 27, 2016
If you have ever experienced a sinus infection, you likely have felt true pain. The bones surrounding the nose and eyes and in the cheeks are lined with membranes that function to produce mucus and filter germs. However, when congested, these membranes are unable to drain properly, causing inflammation, congestion and pain. While a variety of treatment options are available for the condition, hydrogen peroxide is one of the safest and most effective.
The Problem with Common Treatments
Typical mainstream treatments include antibiotics, anti-inflammatories, steroids and even surgery in some cases. The main problem with many of these treatments is their abrasive nature. Rather than working at the root of the issue to relieve the condition, they affect the body by eliminating fluid production and altering the natural fluid balance of the body. This generally causes more adverse effects in the future. People also develop an immunity to these treatments, making them less viable options for future treatment.
A Better Alternative
Hydrogen peroxide, on the other hand, is a safe, natural alternative. Its natural composition makes it an effective remedy for sinus infection without extensive treatment. These five reasons illustrate why it is such an effective treatment option.
1. Relieves Congestion
One of the most important reasons to use this option is that it safely and effectively relieves congestion. Used as a rinse, it cleanses the sinuses and alleviates the condition.
2. Eliminates Infection
Hydrogen peroxide has the added benefit of eliminating infection. It is a natural antibacterial agent.
3. Controlled Concentration
While the appropriate concentration to use in this treatment is 3%, the concentration can be controlled even further by adding additional water to the solution. This control prevents adverse effects.
4. Cost Effective
One bottle of hydrogen peroxide is more than enough to treat multiple sinus infections and is available at a very low cost, especially when compared to other treatments.
5. Non-Habit Forming
Many traditional remedies create a reliance effect in the body during which the body requires more and more of the treatment to get the same effect. Hydrogen peroxide does not have this habit forming effect on the body.
Hydrogen Peroxide Treatment for Sinus Infections
To use hydrogen peroxide, mix four parts filtered water with one part 3% hydrogen peroxide. Irrigate the nose using a spray bottle or neti pot.
While a variety of different sinus infection treatments are available, hydrogen peroxide is one of the most effective options. It safely relieves congestion and eliminates infection without forming dependence.
Continue reading below for tips from our readers who have cured their sinus issues using hydrogen peroxide!
User Ratings

YEA (30)
86%
NAY (3)
9%
WARNING! (1)
3%
SIDE EFFECT (1)
3%
36 User Reviews
Hydrogen Peroxide Treatment for Sinus Infections
Home Remedy Ingredients:
3% Hydrogen Peroxide - 1 part (e.g., 1 Tablespoon)
Filtered Water - 5 parts (e.g., 4 Tablespoons)
Mix four parts water with one part hydrogen peroxide, then irrigate the nose with a nasal spray bottle or neti pot.
User Ratings

YEA (30)
86%
NAY (3)
9%
WARNING! (1)
3%
SIDE EFFECT (1)
3%
Posted by Rob (Michigan) on 07/30/2016

I get sinus infections at least twice a year. I think it is tied to my allergies and after a long lapse of sleep. Not to be gross but when I know I have an infection I go ballz-to-the-wall with the H-Peroxide mix with the neti pot. It works. 1/4 of the mix is H-Peroxide. Hurts a bit but gets results. Nothing like seeing yourself blowing out an infection in the sink! Sometimes there is a little blood mixed in with the green mucous but I think that's normal when the infection is pretty bad.
---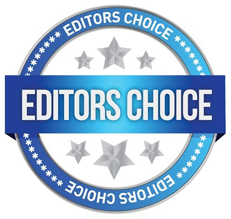 Posted by Sam (Melbourne, Australia) on 05/01/2016

I have used hydrogen peroxide for sinus infections and it does work. You need a neti pot, I use the one from the chemist that comes with the saline sachets. Put 1/2 to 1 sachet into the pot and dissolve with small amount of really hot water. Then top up to a warm water temp up to the line marked on the bottle.
Then mix in a teaspoon of Baby Shampoo and give it a shake to make it sudsy. The baby shampoo will help to dissolve the bio films that protect the bacteria from both the salt solution and antibiotics.
Use this to rinse your sinus, but especially hold some of the mixture in, tip you head upside-down and really let the mixture get into the upper sinus. Breath in through your nose at the some time to bubble and wash the mixture. Tilt your head one side for 20 seconds, then the other. Let the mixture out, then squeeze some more up there, but this time hold your head parallel to the floor then tip one side for 20 seconds, then the other. This will address the sinus cavities under your eye sockets. Use up remaining mixture to flush.
Then you need to mix another neti pot mixture adding some peroxide.
Start with 1/4 teaspoon of hydrogen peroxide and go up from there depending on tolerance. Repeat whole procedure to target upper and middle sinus cavities.
People have posted about the pain of the sinus wash. I can tell you that when your sinus is infected the wash does hurt. Just washing an open wound would hurt or sting. But...if your sinus is healthy, it does not hurt. You can feel the peroxide bubbling and oxygenating, but it's not at all painful. So with your sinus infection, start with a small amount of Baby Shampoo and Peroxide and work up to larger amounts. As your sinus begins to heal, you will find you can tolerate more of the peroxide.
I would like to add, when you use peroxide, it doesn't just wash out the bad bacteria, it washes out ALL bacteria, good and bad. So it's a good idea to use some probiotics. Some people put the probiotic powder into a saline solution and flush the sinus to in the hope that some of the probiotics will stay put and re-colonise the sinus with good bacteria. I personally put the powder on the back of the tongue at night when I'm going to sleep and let it naturally migrate its way up into the sinus.
- Hope this helps. xx