Apple Cider Vinegar Remedy for Sinus Infections
Folk Medicine Ingredients:
Apple Cider Vinegar - 1 Tablespoon
Water - 16 Ounces
Honey (optional)
The apple cider vinegar tonic, taken two or three times a day, can quickly break up congestion, kill pathogens, and improve other sinus infection symptoms as well. Add one tablespoon each apple cider vinegar and honey to a 6 to 10 oz glass of warm water, and drink.
_______
Organic Apple Cider Vinegar is our favorite remedy for stopping sinus infections. We wish more people knew about this amazing home treatment. The idea is to take apple cider vinegar before the sinus infection occurs, which for most people is at the start of allergies, colds, flu, etc.
We have found that when apple cider vinegar is taken either as a daily tonic or at the first sign of an allergy or cold (i.e., sinus headache, stuffy nose, watery eyes), one can completely stop the histamine response or allergic reaction.
There are a couple ways you can drink apple cider vinegar ("ACV"). One way is to put 1/8 to 1/4 cup ACV in 16 oz of water and sip it throughout the day. The other method is to gulp 2 TBSP of ACV in 8 oz of water all at once.
If you have an existing sinus infection, keep drinking a mixture of ACV and water throughout the day for several days.
Please remember -- the key to success is to use apple cider vinegar before a sinus infection appears (i.e. during the first stages of a flu or allergy attack, or after you've eaten a bowl of ice cream).
Question: Why does ACV alleviate sinus congestion so quickly?
Answer: ACV thins mucus almost immediately. One of the first things you will notice after drinking apple cider vinegar is that the color of your mucus goes from white or green and thick, to thin and clear. The thinning of mucus is the key to kicking your sinus infection. Once you have thin mucus, you can clobber the infection with one of many remedies from this page. Wild oregano oil is one of our favorites for bacterial infections, but grapefruit seed extract is also very potent. Whatever remedy you try, remember to keep up the apple cider vinegar throughout the day for several days and drink lots and lots of water.
User Ratings

YEA (240)
85%
NAY (16)
6%
BETTER BUT NOT CURED (18)
6%
WORKED TEMPORARILY (2)
1%
SIDE EFFECTS (5)
2%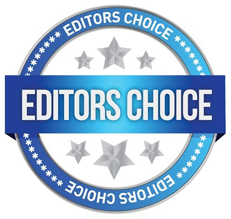 Posted by Stallischelle (West Allis, Wi) on 09/07/2012

I've been suffering with a sinus infection for 8 months, and have tried seemingly everything offered by Eastern and Western health practices: Chinese herbs formulated for sinus health, acupuncture, chiropractic adjustments, two rounds of antibiotics, and a prescription nasal spray combined with a daily dose of allergy meds. Now armed with a bottle of organic ACV with the 'mother', I am finally winning the battle! Three times a day I drink a tea consisting of 8oz. Water, 1 Tablespoon ACV and 1 Tablespoon of locally harvested honey. Once daily I use a NetiPot with 8oz. Distilled water, 1/4 tsp. ACV and 1/4 tsp. Plain salt (4oz. Per nostril). I've tried the NetiPot before without much success, but once I added the ACV I noticed an immediate improvement. Yes, it burns some but the results are more than worth the short term discomfort. My sinuses have cleared significantly after only two days, and I intend to continue with this routine to kick out the infection altogether. I am also considering adding the practice of oil-pulling to even further reduce the bacteria and toxins that my body is apparently harboring.
Replied by Remei
Port Arthur, Texas Usa
10/24/2012

---
Posted by Medcalfchef (Albany, NY - USA) on 09/05/2012

2 TBSP Organic Apple Cider Vinegar
1 TBSP Organic Honey
8-10 oz Hot Water
In approximately 20 minutes the drainage will begin, and the pressure will be relieved. This lasts for an hour to an hour an a half. It was my saving grace with the last sinus infection I had. This, along with saline irrigation cleared up the infection--NO steroidal nasal spray, NO antibiotics needed.