Healthy Water, Healthy Body: Home Cures from Water!
Last Modified on Mar 22, 2015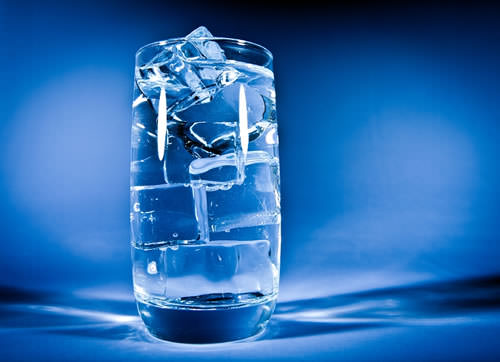 Water--the forgotten nutrient! Eight glasses, 75% of our body by volume, the elixir of life, yada, yada, yada... Even as much as we talk about how important proper hydration is to human health, nothing is easier than to forget to drink enough water. Most of us, in fact, seem to be dehydrated most of the time.
Getting the safest water to drink has likewise become a crucial part of our daily healthcare habits. The debate between tap water and bottled, filtered vs. distilled or dechlorinated, etc. and the nutritional value of spring water has become as intense as any in the natural health community. Our readers have something to say about the relative values of each water source or water filtration option below.
Natural Remedies: Water can have a strong remedial effect on conditions like diabetes, skin ailments, constipation, and high blood pressure. However, there is virtually no health condition or area of general health that can't benefit from getting enough to drink each day. Older men in particular should pay attention to proper hydration, as their bodies less effectively recognize or signal dehydration as the years go along.
ACV and Salt
1

0

Approval Ratings

YEA (1)
100%
Posted by Andreina (Roma, Italy) on 12/27/2007
[YEA] In the morning, I mix 1Tbl ACV with a pint of water, and 1/4 teaspoon of salt. I put it in a bottle and drink it throughout the day. I repeat the prosedure in the afternooon, so I drink 2 pints a day. It cures everything (my acne, sore throat, stomach ache, dry skin, sore joints...etc) I've been doing this for 3 months, and have dropped 7.5 kilograms! I <3 water! Be sure to mix it with salt and vinegar, so you don't lose vital nutrients, and sodium!
Best Reusable Water Bottles
0

0

Posted by Randy (Jersey City, Nj, Usa) on 03/27/2011
Hello, I was wondering what is currently considered to be the safest type of reusable water bottle..... Is it stainless steel? BPA-free plastic? something else? thanks! -Randy
Replied by Terry
Langley, B.c. Canada
03/30/2011



Borax Instructions

1

0

Approval Ratings

YEA (1)
100%

Posted by Mary (Canada) on 09/26/2014

[YEA] Hey there, anyone who can't afford to buy distilled water, has a family, and/or drinks a lot of water, this was my solution. I bought a water cooler, the kind where you put the big blue jug upside down on it. You'll have to buy the first jug of water, then when it's empty, I ran my water through a brita filter, poured it into the big blue jug, (you have to remove the cap, and don't worry about trying to save it) doing this until the jug is full. Then place a small piece of glad "press and seal" (NOT REGULAR PLASTIC WRAP) it has to be the PRESS N SEAL! Make sure it's pulled tight, rub your finger around the rim to make sure you have a good seal, then flip it onto your cooler, voila, you now have gallons of free filtered, distilled, whatever else you want in there, water. I used to add liquid trace minerals, so I don't see why you couldn't just add borax if you wanted. Did this for years, for my family of seven; the water was horrible where we lived then.

Dechlorinating Water

0

0

Posted by Sean (Wilmington, Delaware, Usa) on 12/14/2010

When you allow tap water to sit for, at least 10 minutes, the chlorine will evaporate. The water will taste better and will allow you to drink chlorine-free water.