The Benefits of Oil Pulling with Coconut Oil
Last Modified on Feb 05, 2016
If you are an avid follower of natural medicine, you have probably seen or heard of oil pulling. While many people are aware of the practice, though, others are skeptical and don't actually realize how beneficial it is.
Continue reading to learn everything you need to know about oil pulling with coconut oil, and once you're finished, try it for yourself. You'll be glad you did!
Earth Clinic Readers Love Oil Pulling with Coconut Oil
Julie LOVES oil pulling!
[YEA]I have been oil pulling for approximately one month and my teeth feel wonderful and the cleanest they ever felt. My skin is so clear and my brown spots on my hand and arm are fading. I no longer get headaches. My nasal passages are always clean - no allergy headaches this spring! The arthritis in my knees is so much better. I am also sleeping better. I will continue to do this. Its the best thing ever!!!!!! LOVE IT!
Dani says that her teeth became whiter and less sensitive.
[YEA]I have suffered with very sensitive teeth for years and avoided going to the dentist for fear of the pain that comes with a checkup and clean. That is until I started oil pulling with coconut oil. After a week of oil pulling for approx 10 mins a day 5 days a week all sensitivity was gone and I stopped using sensitive toothpaste. My teeth became whiter and most soreness went, I just had a very slight tenderness around the my bottom 4 front teeth. So I went to the dentist expecting cavities and was told that there were none and I was doing a good job cleaning my teeth despite avoiding the dentist for many years. After having a proper clean my teeth look and feel amazing. The oil pulling sorted out my sensitivity and improved my gums and oral health so that I didn't suffer pain or feel embarrassment at the dentist. I will continue to oil pull so that sensitivity doesn't return. Thanks again earth clinic.
What is Oil Pulling?
Oil pulling is an ancient Ayurvedic medical treatment; however, oil pulling has made a popular comeback in recent years. That is because oil pulling is cheap, easy to do, effective and safe.
Oil pulling is really simple. All you do is swish a small amount of natural oil through the mouth and then spit it out. While it may seem strange, oil pulling boasts big benefits, as it literally pulls the toxins from the body and removes them as you spit them out.
How does Oil Pulling Work?
Sound too simple to be true? Well, it's not. The process really is that simple and that beneficial. Oil pulling has a unique effect on the body. The friction created by rolling and pushing the oil around the mouth generates a unique cleansing effect in the mouth. This effect is exactly what cleans the oral cavity and removes toxins. The process not only eliminates bacteria in the mouth, however. It also removes bacteria and pathogens from the rest of the body.
Do I Have to Use Coconut Oil?
A number of different types of oil can be used, but coconut oil is considered the best option for specific results. Coconut oil has been found to have the greatest whitening effect on the teeth as well as eliminating certain types of bacteria. So, no, you don't have to use coconut oil, but it is the most effective for certain results.
To learn more about the benefits offered by different oils, read Sandy's incredible Oil Pulling Compilation, based on hundreds of testimonials from Earth Clinic readers!
How to Do Oil Pulling
Put a tablespoon of your favorite oil into your mouth first thing in the morning.
Swish the oil in your mouth and move jaws up and down as if chewing. The idea is to keep the oil moving.
Do this for 15-20 minutes. If you can't do it that long, just do what you can. It becomes easier.
Do not swallow the oil; it is collecting the bacteria in your mouth.
Spit out the oil, rinse your mouth with water and brush your teeth.
The Advantages of Oil Pulling with Coconut Oil
Coconut oil is considered one of the most effective oil options and is believed to help in the following ways.
Improved oral health;
Eliminating bacteria;
Whitening the teeth;
Freshening breath;
Treating migraines and tension headaches;
Alleviating chronic pain;
Helping arthritis.
Oral health has a unique tie to overall health. That being said, oil pulling is a particularly effective treatment option as it naturally improves oral health and, in turn, alleviates a number of general health conditions. So, will you try it for your health?
Continue reading below for more reviews from Earth Clinic readers who have tried oil pulling with coconut oil. Some of the feedback will astound you! Let us know what you think!
User Ratings

YEA (49)
57%
NAY (1)
1%
BETTER BUT WITH SIDE EFFECTS (12)
14%
BETTER BUT NOT CURED (3)
3%
WARNINGS! (2)
2%
SIDE EFFECTS (19)
22%
49 YEA

|

1 NAY

|

12 BETTER BUT WITH SIDE EFFECTS

|

3 BETTER BUT NOT CURED

|

2 WARNINGS!

|

19 SIDE EFFECTS

|
User Ratings

YEA (49)
57%
NAY (1)
1%
BETTER BUT WITH SIDE EFFECTS (12)
14%
BETTER BUT NOT CURED (3)
3%
WARNINGS! (2)
2%
SIDE EFFECTS (19)
22%
---
Posted by Amy J (Oregon, US) on 01/26/2015
[YEA] I have no negatives when it comes to oil pulling.
I have been doing it with coconut oil for nearly one month, and while I do not have any miraculous things going on, there are a few major differences I noticed after a couple weeks of doing it, and if I miss a day, I notice things start to regress in some areas.
Being that I am a singer, the biggest change I have noticed, though I didn't realise until a few days ago it was related, was the regaining the lowest parts of my low register. I lost it some time ago due to allergies, occasionally I'd get glimpses of it, but it never quite came back for good.
Over the last few weeks, I noticed my voice deepening a lot. Now, I have a huge vocal range spanning close to 4 octaves, but I lost a good octave due to the allergies, maybe more than that. I still haven't regained the highest parts of my upper register, but we'll see if over time, oil pulling helps that as well.
It has certainly helped with gum inflammation, I had some inflamed areas, and they are now normal and my gums don't look red anymore either, but healthy and pink. :)
I got frequent sinus infections, and while I may get some sinus pressure every now and then, for the most part, my sinuses are pretty cleared up and I don't get massive sinus headaches anymore.
For me, those 3 things are enough to keep oil pulling, even if I never see any new benefits down the road.
God Bless ~Amy
Replied by Karenb
Anchorage, Alaska
08/05/2015

---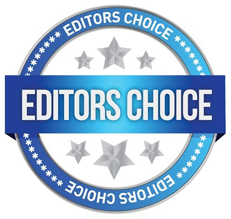 Posted by K Hagan (New Jersey, US) on 12/01/2014
[YEA] I read about oil pulling about six years ago. At that time, I oil pulled with sesame oil for a few weeks but stopped because I read somewhere that it messes up your tooth enamel. I had a post nasal drip. It cleared my nasal passage and I coughed up mucus. About four months ago, I started experiencing joint pain in my hips. I considered going to the doctors but decided to explore earth clinic once again. I have been oil pulling for the past two months with organic coconut oil. My nasal passage is clear, I coughed up mucus, (my mucus went from green to clear in color), fresher breath, whiter teeth, gums are not as sensitive, joint pain in my hips is 90% better and I less back pain too. I plan to continue oil pulling and try different oils. I am so thankful for this website. It has saved me and my children money and time spent at the doctors office.
---