Chronic Pain Remedies
Last Modified on Nov 19, 2015
Treatment of chronic pain varies from natural therapies to dietary changes and support. Acupuncture is used by many individuals to relieve chronic pain; however, many natural supplements are just as effective for treating the issues. Supplying the body with appropriate nutrients and maintaining an active life can eliminate pain and regulate pain related issues.
What is Chronic Pain?
Chronic pain is a blanket term used to describe pain that persists three to six months after recovery from the initial pain-causing health condition. This type of pain is generally place in two categories: neuropathic (nervous system and structures) and nociceptive (deep tissue and organ). Common symptoms include tingling, burning, aching and throbbing in any area of the body.
Natural Pain Relievers for Joint Pain, Fibromyalgia Pain, and Chronic Back Pain
Treatment of different types of chronic pain varies; however, natural supplements are typically effective for treating many different ailments. Natural treatments include activated charcoal, apple cider vinegar and blackstrap molasses are particularly effective for relieving pain. Additional treatment options include undergoing acupuncture, avoiding artificial sweeteners and soaking in Epsom salt baths.
Activated Charcoal
Activated charcoal contains a unique toxin-trapping composition. Activated charcoal is created by heating common charcoal in the presence of a gas that causes the charcoal to develop an abundance of internal spaces or pores. When ingested, these pores trap toxins and other chemicals and remove them from the body, which aids in the elimination of chronic pain.
Apple Cider Vinegar
Apple cider vinegar is a natural antioxidant and anti-inflammatory. Both of these properties of apple cider vinegar allow it to function effectively in eliminating pain. Apple cider vinegar also delivers a variety of vitamins and minerals to the body that support overall health and wellness.
Blackstrap Molasses
Blackstrap molasses aids in treating pain in a variety of ways. With a number of nutrients, including iron, magnesium and potassium, blackstrap molasses natural relieves issues associated with nutrient deficiencies. Blackstrap molasses is also an effective weight loss supplement that may aid in relieving weight-related inflammation and other health issues.
Chronic pain is the result of a variety of health issues. Nonetheless, the condition can be treated effectively using a variety of natural methods.
User Ratings

YEA (1)
100%
Posted by Lauren (Brooklyn, NY) on 02/13/2008
[YEA] I had a miscarriage and inflamation developed in my uterus as a result. I was unable to stand or walk for mor than 10 minutes. The pain in my lower back and pelvic area was excrutiating. I used 1 tbs of charcoal in a glass of warm water every morining and night for 10 days. The inflamation and the pain were gone by the end of the program.
---
Posted by Heavenlymats (Venice, Ca) on 03/13/2011
Acupressure Mat use the principles of acupressure to help relieve stress, anxiety, insomnia, and chronic back or neck pain, while at the same time increasing relaxation and an overall sense of well-being.
The acupressure mat works by applying non-penetrative acupressure on numerous points over an area of the body. The pressure stimulates the release of endorphins and oxytocin, the body's natural pain relieving and 'feel-good' hormones.
Using the acupressure mat for just 20 minutes each day promotes relaxation, increased energy levels, and an improved sense of well being.
Replied by Gurv
Jaipur, India
12/19/2011


---
User Ratings

YEA (1)
100%
Posted by Chen (New York City, Ny, Us) on 04/17/2012
[YEA] I have found acupuncture very helpful. Several years ago, I had pain, both sharp and dull, bloating, indigestion, etc, for many months. After treatment for about a month, all gone! Recently they flared up and I'm returning to treatment again. If possible, find a practitioner trained in the classical Chinese medicine, not TCM (Traditional Chinese Medicine, a misnomer, since it was developed after the Revolution, in the 1950s).
---
ACV, Baking Soda, Lemon Juice, MSM User Ratings
User Ratings

YEA (1)
100%
Posted by Pat Spurgis (Melbourne, Florida) on 02/25/2008
[YEA] Praise God This Works. Thank My GOD, And Thank You, I had a sence of tiredness and I have arthrits, an knee problems, bone on bone,(PAINFUL) I took 2tabs. ACV, 1.tesp.baking soda, plus I've been on lemon, [baking] soda (same dosage) and 1000uts of MSM I need some potassium, but it's much better.
Replied by Sorrell
Brookline, Ma, Usa
06/15/2012


Replied by Alex
Riverside, Ca. United States
06/16/2012


Replied by Andrea C
Wales
03/23/2014


Replied by Ana
Miami
03/25/2014


Replied by Charity
Faithville, Us
02/07/2015


---
ACV, White Grape Juice User Ratings
User Ratings

YEA (2)
100%
Posted by Jan (Willowick, OH) on 07/24/2007
[YEA] I have been using ACV in a tonic called Jogging in a Jug and literally within 24 hrs my knee, hip and shoulder pain have completely disappeared! I have been struggling with my shoulder pain for 12 yrs due to a car accident and my knee and hip pain for the last 2 yrs. What a miracle. I have told everyone I know about this tonic and they are all giving it a try!
Here is the recipe:
1 c organic ACV
1 c organic white grape juice
2 c organic apple juice
Mix all together. Take 1-2 oz daily before a meal. Keep refrigerated.
I didn't care for the tast at first, but now I love it. I had to plug my nose for the few days but now I can drink it just fine. My energy levels are back and I am sleeping more soundly at night. I love this stuff!!
Good Luck!
Replied by Donna
Seaside, Ca
05/22/2011


Replied by Pbucc
Toronto, Ontario
12/21/2011


Replied by Butterfly
Greenfield, Ma
02/09/2013


Replied by Alan
Qld Australia
11/12/2013


---
Anti-inflammatory Turmeric Elixir User Ratings
User Ratings

YEA (1)
100%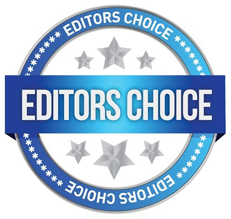 Posted by Om (Hope, Bc, Canada) on 04/11/2015
[YEA] I am quite amazed. I have been taking Turmeric for umpteen years but now that an old injury started to cause bad pain from hip to ankle and did not go away, I found a very tasty drink which made it disappear. I had to repeat it about three days after the first drink. It is so good tasting and healthy --- so here it is:
3" piece root of ginger or 2 tblsp. powder.
The root can be juiced or slices simmered for short time in a very small amount of water.
4" piece of turmeric root OR 2 tsp. powder.
Juice of 3 lemons, organic if possible and utilize the skin for other uses.
dash cayenne
4 cups coconut water. Watch what quality
Raw honey to taste, not heated but warmed in a small glass inside a pot with warm water off the heat.
Store in fridge up to three days.
This is a refreshing drink. But any similar drink with turmeric will be good, too.
MahaNarayan oil on alternative days will also help a great deal for treatment of pain.
Namaste, Om
Replied by Avielle
Santa Clara, Ca
04/12/2015


Replied by Om
Hope, Bc Canada
04/12/2015


Replied by Marcin
Toronto, Canada
04/13/2015


---
Apple Cider Vinegar Cure for Pain
Folk Cure Ingredients:
Apple Cider Vinegar - 1 Teaspoon
Filtered Water - Tall Glass
An apple cider vinegar (ACV) tonic can restore balance to your body's metabolism, relieving inflammation and improving overall systemic function to reduce pain symptoms. Take the ACV tonic three times a day with meals—one teaspoon of ACV in a large glass of water (honey optional). Increase the amount of ACV to 1-2 tablespoons per glass as your body tolerates it.
User Ratings

YEA (30)
97%
WORKED TEMPORARILY (1)
3%
Posted by Kim (Essex) on 09/29/2013
[YEA] Hi Earth Clinic, WOW what a fab site, my work mate told me about you as she had very painful hip and knee, she was in so much pain that I said to her perhaps you should go to the hospital... No joy there, x-rays and pain killers but nothing happened she was still in pain and this was after a couple of weeks, so she investigated some web-sites and yours came up, she had a good read through and found that Apple Cider Vinegar would do the trick... What has she to lose........... PAIN, after rubbing apple cider vinegar and honey on her hip and knee she was very surprised that the pain she had has gone to a very mild ache, and her skin is very smooth........... I am very interested in the natural healing, and am on your web-site quite a lot, thank you for such an easy site to find your allments. Keep up the good work. Kim
Replied by Rshafer32
Ft. Wayne, In
01/13/2014


---
Posted by Tom (Wandering River, Alberta,canada) on 12/03/2012
[YEA] Hi everyone, 0n Nov 11/2012 which was a Sunday, I was experiencing some very unusuall symtoms, hurting in general. Tenderness of my scalp etc, then by the following Tuesday I was growing lumps on the left side of my head at an alarming rate & I couldn't lose the pain with any over the counter meds. So on Thursday I went to the emergency ward in far away Athabasca Alberta, 60 miles away, and the closest good hospital in my experience and was quickly admitted and diagnosed with shingles, soon after my lovely wife found this site and apple cider vinegar's (ACV) uses & benifets.. & as we were waiting for my prescription to be filled she found ACV tablets of which I take 4 a day & are my primary pain reliever.
I am 2 months from my 61st Bday.
Thank You all & whom ever put this site together I feel you have save me MUCH Pain & GRIEF.... Tom
Replied by Char
Michigan, US
01/23/2015


Replied by Phyllis
Tuscumbia, Alabama
01/24/2015


Replied by Neal
Barcelona, Spain
11/19/2015


---
Posted by Terri (Grass Valley, Ca) on 09/18/2012
[WORKED TEMPORARILY] I tried ACV and honey (2 tsp each) in water, 2X a day for joint and muscle pain. The first day it helped my knee and ankle pain almost immediately. On the fourth night I felt poisoned---hips, knees and ankle joints VERY painful, stomach bloated; limbs, face, lips tinglling. Is this cleansing, and should I continue or not? I am very disappointed as I was so hopeful.
---
Posted by Dimple (Brighton, East Sussex) on 04/15/2012
[YEA] Hello you lovely ppl, In pain for the last 2 days.. Couldnt move let alone get a good night sleep. Also in my last yr of Uni so filled with too much work. I found myself being so lazy and sitting around like a zombie.. when I thought maybe there will be a home remedy I should try.
Oh boy, one shot of ACV and magically the pain was gone within seconds!!! What!! I want to thank all you ppl on this website for helping me :) God bless u all xx
---
Posted by Beezer (Nassau, NY) on 07/27/2009
I have used ACV for 4 days now, 3 x daily as I read on your site. I do not see any difference in my hip or body pain so far. Is it too early or should I try something else. The pain keeps me up at night alot, and I have trouble walking. Help
Replied by Cured
Niceville, Fl
01/02/2010


---
Posted by Khalid Mahmood (Singapore) on 06/14/2009
[YEA] I have severe knee and ankle pain, took first dose last night and in the morning seem 70% pain is disappeared and it also help me remove dizziness and headache.
---
Posted by Margaret Taylor (Stockport, England) on 02/23/2009
[YEA] hello just like to say i have been taking acv for five days now and feel great, no aches & pains at all, i have a bad hip, just wanted to know if it would cure sore throats as my son suffers a lot from them, he gets them a lot, he gets so fed up with them,.... i have started taking acv in 8 ozs of water & honey, i find i am sleeping better too
---
EC: Currently 84 Yeas for apple cider vinegar and sore throats! http://www.earthclinic.com/cures/sore_throat.html#ACV
Replied by Ladyliza
Los Angeles, Ca
09/11/2011


---
Posted by Judy (Hubert, North Carolina) on 01/15/2009
[YEA] As everyone should be I was very skeptical when I read of all the cures acheived with ACV. I started out looking for relief for my partners enlarged prostate. When I kept looking at all the things ACV could do, I said what the heck and tryed it along with him. Well let me just say that I feel like a brand new woman! I have had sever back pain and degenerative disease since I was 11 yrs old. About 6 yrs ago I was in an auto accident that I have had constant neck pain from. More recently, with my age now being 48, I have had knee and hip pain on my right side. After taking ACV in water, 2 tbls in 8 oz, for three days my hip no longer hurt! I decided to follow the recipe better and slowly drink 3 to 4 glasses of the same recipe all day. While at the gym I realized I could move my neck and look over my shoulder with no pain!! When I get up in the morning I no longer have to hang on to the counter when I kneel down to get something from the bottom of the cupboard!! I wake up everyday now PAIN FREE! I can't wait to see what happens next! As for my man, well he see's what it is doing for me and wants to do it too but hates the taste and doesn't have the patients. I have been doing all I can to get him to do it. He will now and again but won't do it every day. Does anyone have any ideas how to make it taste better for him? I am used to it already and really with everything it has done for me wouldn't care how it tasted.Thankyou so so so much for this site! Who would have thought that a little bottle from the grocery store costing all of one dollar could make me feel younger then I ever have!!
Replied by Mick
Uk
05/23/2011


Replied by Sunny
Ca, Usa
09/27/2013


---
Posted by Kate (Brighton, UK) on 11/15/2008
amazing i am just so delighted to find all this information as i sit here typing with my thumb as my fingers hurt. i am an artist -just gone part time in my teaching job so i can draw and make mosaics and my right hand fingers are swelling and painful -difficult to draw! i injured them 2 years ago lifting crates at school and then trapped them under a heavy piece if furniture! they never recovered fully - i am about to drive to the health food store to buy acv. thank you so much. i will tell you how i get on kate
Replied by Pierre Phuket Th.
Phuket, Thailand
01/10/2010


Replied by 14yrsof It
Seaside, Ca
05/18/2011


---
NEXT