Blackstrap Molasses for Mentrual Issues
Aug 16, 2016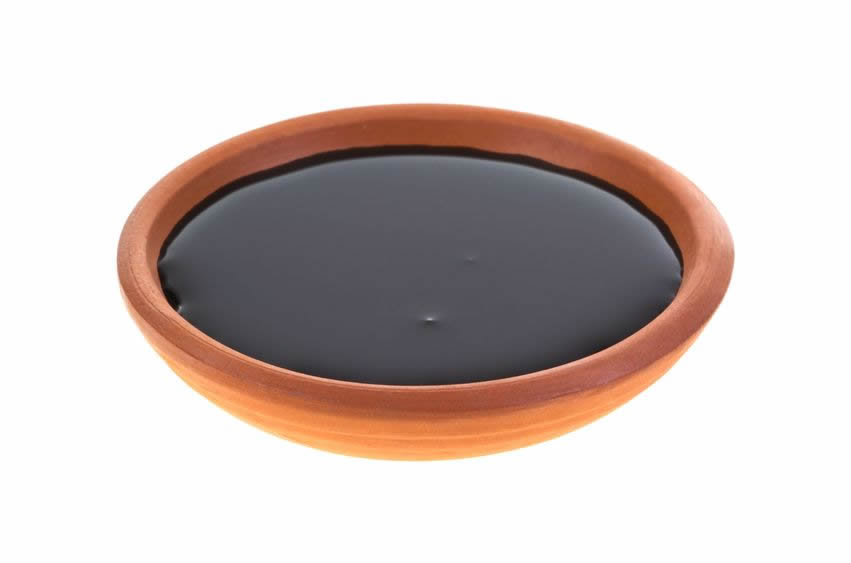 Blackstrap molasses is a natural remedy for a variety of menstrual issues. Blackstrap molasses is useful for heavy periods, cramping, PMS, fibroids and other issues related to the female cycle.
Which Menstrual Problems Benefit from Blackstrap Molasses?
Heavy Periods - Women who experience heavy periods with large clots often find relief with blackstrap molasses. Taking 1 tablespoon of blackstrap molasses daily for the entire month often brings surprising relief from the heavy bleeding. Blackstap molasses, because of its high iron content, will also help to restore the iron lost from the heavy bleeding.
PMS - Pre-menstrual syndrome is often caused by a hormone imbalance. These imbalances can be cause by nutritional deficiencies. Because blackstrap molasses is full of essential nutrients, it will often restore normal body function. Usually to help with PMS, blackstrap molasses is taken all month long.
Cramps - Menstrual cramps are often helped with a daily dose of blackstrap molasses. As with PMS, the blackstrap can restore the nutritional deficiencies that are causing the cramps. The magnesium in blackstrap molasses is especially helpful for cramping. Taking blackstrap molasses all month long will help prevent monthly cramping. An extra dose or two during days of cramping may also bring relief from acute symptoms.
Fibroids - Fibroids cause women a multitude of complications, including infertility, pain, and excess bleeding. A daily dose of blackstrap molasses will help to restore the iron that is lost through the heavy bleeding. It can also bring nutrients needed by the body to heal the problem of fibroids. Since the fibroids took time to form, expect that it will take some time to heal the fibroids. It may take many months of daily doses of blackstrap molasses before a significant improvement is noticed.
Ovarian Cysts - Blackstrap molasses, combined with aloe and beets has helped many women to heal of their ovarian cysts. You will find more information about this treatment here.
How Do I Take Blackstrap Molasses for Menstrual Issues?
A typical dose of blackstrap molasses is 1 tablespoon each day. However, when you begin with a new treatment or supplement, it is often best to begin slowly to make sure the remedy agrees with you. You can always start with 1 teaspoon each day and increase the amount gradually.
Blackstrap molasses can be added to coffee, tea or your morning smoothie. It can be taken straight off the spoon. It can mixed into a glass of hot or cold water.
Side Effects of Blackstrap Molasses for Menstrual Problems
Some women who have ceased menstruation begin bleeding or spotting when they take blackstrap molasses. If menstruation had ceased due to the fact that the body was low in nutrients, restoring those nutrients could cause menstruation to resume.
Because blackstrap molasses is a sugar, it has the potential to increase blood sugar. Diabetic women, especially, may need to monitor their blood sugar when they begin taking blackstrap molasses to make sure it suits their situation.
Have you tried blackstrap molasses for menstrual problems? We would love to hear your story!
User Ratings

YEA (35)
97%
NAY (1)
3%
39 User Reviews
User Ratings

YEA (35)
97%
NAY (1)
3%
Posted by Bea (San Antonio, Tx) on 08/17/2012

Amazing for me and a friend of mine. Both of us had extremely heavy periods. I suffered two miscarriages and two DNC's. Horrible, my periods were never the same again for two years. I was anemic, losing a lot of blood, huge clots, flooding pads, staining clothes at work, wouldn't leave the house. Desperate I looked for a natural way to going under the knife.
This has been amazing. I bought organic, BSM at our health food store. Started taking it DAY OF and added a 1/4 tsp. Of baking soda just because I read how good it is for you, just so desperate I tried it. 2 tbs. In am. 1 at night in an 8oz. Glass of room temp. Water. First day, I could see a change not as many clots, flooding, cramping and I didn't have to go home from work! Continued this for the entire cycle and results kept getting better. For the first time in two years I had a regular 7 day period. I was so happy!
My friend suffered for 7 years. I gave her the recipe, she actually did it and she said she could really tell a difference, she did not go 20 days (I don't know how she lived that way, but women do??) bleeding straight and instead she had an 8 day cycle. She could not believe it either. I dont know how it works but it works and ever since I found this site I hope with all my heart more women find it. (p. S. I also read BSM is great against constipation ;)
Replied by Catrina
Western Ireland, Ireland
08/20/2012
Replied by Brenda
Smyrna
10/03/2014
Replied by Kriti
Chhattisgarh, India
01/29/2016

---
Posted by Stephanie (Douglasville, Georgia) on 07/31/2012

I have a very large fibroid tumor and the flow was so bad that I was close to needing a transfusion. I would bleed for three out four weeks a month, sometimes spending 45 minutes stuck on the toilet gushing like a water faucet. I really thought I was going to bleed to death not to mention baseball size clots that were painful to pass. Organic Blackstrap Molasses stopped all of that. As long as I take 1 tbsp every morning I have normal periods. It saved my life. I have been doing it for two years now.
One thing to note is only the organic works for me. The health food store was out of the organic so I bought the regular blackstrap molasses, it said unsulphered so I tried it. It did not work, within 2 days I started bleeding. Also I have to take a dose every day... If I miss a day I will start to bleed in 24 hours. Unfortunately it has not stopped the growth of my fibroid, it has doubled in size even though I eat lots of turmeric and take curcumin capsules.
Replied by Linda
Ireland
05/07/2016

---
Posted by V (Richmond, Virginia) on 06/10/2012

Started last month on the vinger and blackstrapp after 7 years 1st time no bloat, no gushing and no large clots thank you all for this wonderful info I so amazed thank you, thank you :)
---