Black Peppercorns for Hemorrhoids
Jul 28, 2016
Black peppercorns are an effective natural treatment for hemorrhoids. This simple and easy remedy for hemorrhoids is easy to implement and gives fast results.
How Do You Use Black Peppercorns for Hemorrhoids?
It is almost too simple. All you have to do is swallow 5 peppercorns morning and evening on an empty stomach. (But don't skip your dose if your stomach is not empty.) Often relief is found in less than 24 hours. We have had readers report that this remedy healed severe and even bleeding hemorrhoids.
Why Do Black Peppercorns Help Hemorrhoids?
Peppercorns are not a commonly known or used "herbal" remedy. But peppercorns are part of herbal medicine. Peppercorns have analgesic and anti-inflammatory properties, among a host of other properties. While peppercorns are usually used with other herbs, to make the action of other herbs more effective, they can be used as a stand alone remedy, as in the case of hemorrhoids.
Cautions
Some people will find that even 5 peppercorns at a time will cause digestive distress. If this is the case, take fewer peppercorns, take them with a small amount of food, or try another remedy.
In very large doses over a long period of time, peppercorns may cause miscarriage in women and decrease fertility in men.
Have you tried peppercorns for hemorrhoids? Let us know how it worked for you! Read on and see how it worked for our readers!
User Ratings

YEA (10)
100%
12 User Reviews
User Ratings

YEA (10)
100%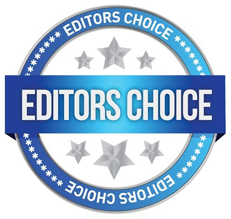 Posted by Sazia (Newark, Delaware) on 07/17/2016

Here is my story (It's long, so please bear with me! ). I am probably the only person who had a "self inflicted" hemorrhoid! Let me tell you why! I am one of those people who have been struggling with weight for a long long long time but not strong enough to continue with a strict diet and exercise regime for more than a week. So I bought a Chinese Herbal Laxative tea, which (according to the makers) is pretty strong. I took that few months ago for a week, and other than running to the toilets few times a day, no serious side-effect happened. Now, after 2/3 moths, I again wanted to consume that tea for another week, and again I drank that tea for 5 straight days, every day on an empty stomach. By the 5th day I went to the toilet so many times that my "...." (you know what! ) area got really strained and I developed a hemorrhoid. Now, remember, I wasn't suffering from constipation or diarrhea naturally, neither was I having any problem evacuating on my own. However, the first day was uncomfortable and I had some burning sensation. But by the third and fourth day it got so bad that I couldn't sit, stand, or walk without feeling pain. The area got really swollen and I was having all the symptoms of a hemorrhoid. I wanted to kill myself for going overboard with that laxative tea. But the damage was done, and I was frantically looking for a natural remedy. Mind you, I am one of 'those' who believe in natural remedy and avoid going to the Doctors as long as possible.
And after numerous search I found the Earth Clinic website and read all the comments of people who have had success with various natural remedies for this condition. Most of the remedies seemed appropriate for constipation (which I wasn't suffering from). I tried coconut oil in the external area for one day, and it didn't seem to work form me. I was using organic, pure virgin coconut oil but I guess that wasn't apt for my situation. So as my last resort, I bought some black peppercorn on the night of July 14,2016. I had my first dose that night. After taking the first 5/6 peppercorn, I felt significantly less pain within an hour or two. The next morning my pain was 75% gone. Even though most people suggested to take 5/6 peppercorn on empty stomach once in the morning and once at night, I found from another website that the dose can be increased much more, and one can consume 20-25 peppercorn a day. I did the same thing two days. Today is July 17,2016 (morning), and I am pleased to inform you that I absolutely no pain, no bleeding (as of this morning), almost no swollen gland. Evacuation was easy this morning, and I hope within a day or two it should be Completely alright.
Therefore, YES YES YES... it DOES work like miracle... and you guys were Godsend to me :-)! Thanks for your Honest review and comments, and this is the very first time I am writing a review about anything online because I know it is true. So anyone who is suffering from this condition, please take 5/6 black peppercorn each time and a total of 20/25 Black peppercorn every day until your situation gets completely cured.
---
Posted by Sjones56 (Sherman Oaks, California) on 04/17/2016

I have an externally thrombosed hemorrhoid. It is very painful. I thought I had exhausted all my options, until I found this peppercorn remedy.

I took five peppercorns last night on an empty stomach with a full glass of water. I repeated the remedy this morning. I am no longer in pain, and the peppercorns are actually shrinking the hemorrhoid! I can't believe it! The improvement in less than 24 hours is dramatic.

This is a miracle/game changer for me. I thought I would need surgery or would be in weeks of protracted pain until my body absorbed the clot. Not so! I intend to continue using the peppercorns until I am fully healed.
I echo what other reviewers have stated here: THIS IS NOT A PRANK! IT WORKS!
Please share this remedy with others! It works!

I paid $3.35 for a bottle of Black Peppercorns.
---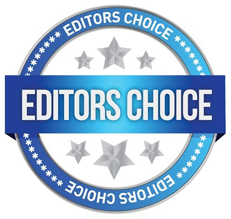 Posted by Toni (Oregon) on 02/03/2016

I have had what have been called "historical" hemorrhoids (yes, by a nurse after having babies). I have bled for almost 8 years. I have been weeks away from bleeding to death this year. Last month, I was pouring blood. I was told my only option was that brutal surgery (invented in the 1920's) and because my problem was SO bad, I'd be debilitated for about 4 weeks with the real possibility of having to use a catheter for a few weeks and possible additional surgery of stenosis of the anal opening. I stumbled upon this site and WOW! I tried the peppercorns. I had nothing to lose. Within 24 hours the bleeding was about 3/4 less (they figure I was losing 1/8 of a cup every time. In about a week I actually had bowel movements without blood. I canceled the surgery. Now, three weeks later, I have more non-blood bowel movements than with (and if there is, it's like 1tsp). Pain after bowel movements is practically nill.
Last week, I also added Fragelin, a chinese herb and Collinsonia Root, a supplement, that are said to strengthen the colon wall. THANK YOU....Oh, and my husband has shared my buns with the neighbors...well, the information about them. In one family, the 40-something year old son, father and grandfather all have this problem. They used the peppercorns and they said they are also having great results.