Osteopathic Treatment  
Posted by Saskia (The Netherlands) on 12/30/2013


I had flashes in the corner of my right eye too. I saw them everytime I looked to the right. It was very scary. I had an osteopathic treatment. The osteopath worked on my neck and head and the flashes were gone! It was a miracle! I think floaters and flashes have something to do with stones in the liver. One year later I drank hot ginger water as a treatment for a blocked liver and on the 11th day, I got flashes again! Luckily they weren't lasting this time. There's also a doctor in the Netherlands who claims flashes are connected with a B12 shortage.
---
Taurine  
Posted by Tish (Texas) on 04/02/2016


My floaters made vision in my right eye foggy. Any glare made it difficult to see.. Like sun or TV. After three weeks taking 1000 mg of taurine they are almost gone. No more foggy vision or glare problem. I'm 65. I'm taking taurine for the rest of my life!
---
Posted by Stephanie (Framingham, Ma) on 08/14/2013


I take 500 mgs Taurine and they dissappear the next day and my eyesight improves dramatically. I now take one very day and no more floaters and great eyesight... Miracle stuff in my opinion.
Replied by Bess
Calgary, Alberta, Canada
08/14/2013

Replied by Chad
Ohio, US
04/02/2015

Replied by Cjuan
Malaysia
06/22/2015

Replied by Om
Hope Bc Canada
06/22/2015

Replied by Elaine
Indianola, Wa, Usa
06/21/2016

---
Posted by Mr. Ree (Usa) on 08/05/2013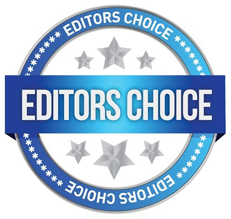 Taurine gets rid of my floaters in one day and my eye sight improves dramatically as well.. One tablet (500) mgs/ day.. Miracle stuff.
Replied by Siva
Bangalore
08/26/2013

Replied by Frank
Thunder Bay, On
10/15/2013

Replied by Prioris
Fl
10/15/2013

---
Vitamin C, Pantothenic Acid (B5)  
Posted by Pro8688 (Southcentral, Nj) on 09/03/2010


Eye Floaters: Taking 1000mg of Vitamin C in the form of Magnesium Ascorbate works for me, as does Pantothenic Acid in the form of 'Pantethine', 450mg occasionally, as needed. Adelle Davis, in her book 'Let's Get Well' p. 351-352 recommends both the above and along with Vit. B2 and B6.
Replied by Francisca
Michelbach-le-bas, Alsace, France
09/04/2010

Replied by Sharon
Tampa
08/05/2013

Replied by John
Boston
08/06/2013

Replied by Frank
Thunder Bay, On
10/09/2013

Replied by Debbie
Australia
10/09/2013

Replied by Frank
Thunder Bay, On
10/10/2013

Replied by Frank
Thunder Bay, On
10/10/2013

Replied by Debbie
Australia
10/10/2013

Replied by Frank
Thunder Bay, On
10/10/2013

---